3Dcoat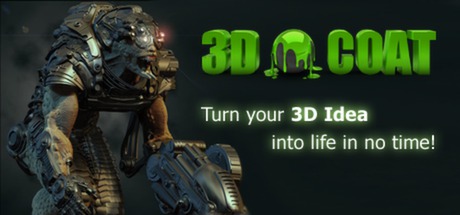 3D-Coat is the one application that has all the tools you need to take your 3D idea from a block of digital clay all the way to a production ready, fully textured organic or hard surface model.
-Steam store page description[1]
Features
Live Clay "dynamic tessellation" sculpting tools. With Live Clay you won't bother anymore about resolution of your entire object, as now you'll have desired level of details only where you need it!
Painting emissive and colored specular introduced
Painting over voxels/vertex painting introduced
Possibility to retopo big meshes 10-50M and more
High-speed boolean operations in surface mode, hardsurface modeling with sharp edges
Special tools for Product/Prototype modeling
Scripting via "C++ like" – Angelscript
Export directly to the Team Fortress 2 and DOTA2 workshop
Links