prop_dynamic
From Valve Developer Community
prop_dynamic is a point entity available in all Source games. It is used to add an arbitrary model to the world that can animate itself and move between positions.
A prop_dynamic cannot move around on its own however: it must be parented to an entity that can. For instance, to create a functional Razortrain you would parent the various engines and carriages, as prop_dynamic, to an invisible func_tracktrain brush entity.
Dynamic props receive "point lighting": one value, re-sampled every frame, is applied to the entire model. point_spotlights (per-vertex) and env_projectedtextures (per-pixel) can overcome this.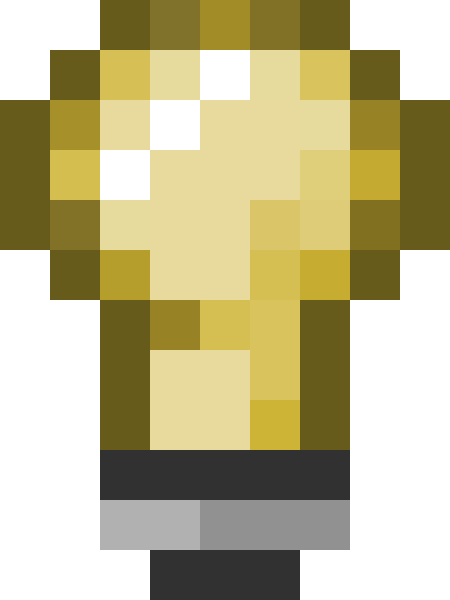 Tip:
If your model is never going to move and/or requires detailed lighting, consider using prop_static (which is cheaper).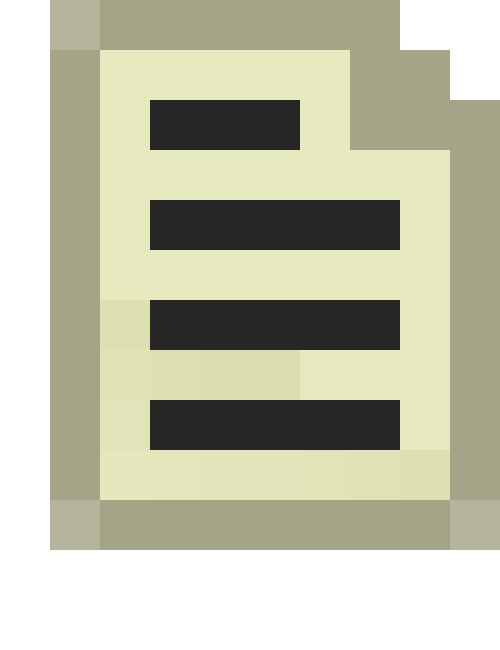 Note:
To enforce consistency, models with embedded physics data cannot by default be used by prop_dynamic. Use the Hammer model browser's Info tab to check for support. If you intend to use a physics model in non-physics role, use prop_dynamic_override.
Uses
Buttons can be created by enveloping a prop_dynamic inside an invisible func_button brush, then using the SetAnimation input to play a switching animation.
Similarly, levers can be created by enveloping a prop_dynamic inside a func_rot_button (or momentary_rot_button) brush. No animation needed this time - the brush will rotate the prop by itself.
A prop_dynamic can be configured to break apart after receiving damage or on cue by using the Break input.

Bug:
See also
Keyvalues
prop_dynamic_base:
Collisions <choices>

How entities should collide with this prop.
Default Animation <string>

The animation this prop will play when not doing a random or forced animation.

Randomly Animate <bool>

Makes the prop randomly select and play animations at intervals defined by the 'Min/Max Random Anim Time' KVs. In between the random animations, it will revert to playing 'Default Animation'.

Min Random Anim Time <float>

Max Random Anim Time <float>

The range of intervals between random animations.

Body Group <int>

The active $bodygroup.

Lighting Origin <targetname>

Select an info_target entity (NOT info_lighting) from which to sample lighting instead of the entity's origin.

Hold Animation <boolean> 

(New with Alien Swarm)

If set, the prop will not loop its animation, but hold the last frame.

Disable Bone Followers <boolean> 

(New with Alien Swarm)

If set, the prop will not use bone followers, even if it has them defined.

Lag Compensation <boolean> 

(New with Alien Swarm)

Set to Yes to lag compensate this prop. Should be used very sparingly!

Suppress Anim Sounds <boolean> 

(New with Portal 2)

If set, the prop will not play any sounds that are embedded in animations it plays.
Studiomodel:
BaseFadeProp:
BreakableProp:
Global:
RenderFields:
DXLevelChoice:
Angles:
Parentname:
Targetname:
Model Scale modelscale <float> A multiplier for the size of the model. As an input, it takes two values separated by a space. The first is the target model scale. The second value is the number of seconds the change in scale will be spread over.
Setting this can cause the game to hang for ten seconds at the start of and in between rounds in a TF2 Special Delivery map. Using a logic_relay to set the scale after a delay seems to prevent this.
Flags
prop_dynamic_base:
64 : Use Hitboxes for Renderbox
256 : Start with collision disabled
BreakableProp:
16 : Break on Touch
32 : Break on Pressure
Inputs
SetAnimation <string>

Force the prop to play the named animation.

SetDefaultAnimation <string>

Change the animation played when not in a random/forced sequence.

SetPlaybackRate <float>

Set the framerate at which animations are played.

SetBodyGroup <int>

Set the index of the visible $bodygroup.

TurnOn

TurnOff

Control the prop's visibility.

EnableCollision

DisableCollision

Control collisions with the prop.

SetAnimationNoReset  <string> 

(New with Alien Swarm)

Force the prop to play an animation unless the prop is already playing the animation. The parameter should be the name of the animation.

SetLightingOrigin  !FGD

Set the prop's lighting origin to that of a specified info_target.
This input is not included in Valve's FGDs.

BecomeRagdoll  

(New with Portal 2)

Change into a ragdoll immediately.

FadeAndKill  

(New with Portal 2)

Fade out then remove this prop.
Studiomodel:
BaseFadeProp:
Breakable:
RenderFields:
Parentname:
Outputs
prop_dynamic_base:
OnAnimationBegun

OnAnimationDone

Fired whenever an animation starts/finishes playing.
Studiomodel:
OnIgnite

Fired when this object catches fire.
Breakable:
OnBreak

Fired when this breakable breaks. (activator is the breaker)

OnTakeDamage

The breakable has taken damage.

OnHealthChanged <float>

The health of the breakable has changed. Passes the new value as a normalised percentage of max health.

OnPhysCannonDetach

Prop has started its ACT_PHYSCANNON_DETACH activity (caused by the gravity gun ripping it from a wall).

OnPhysCannonAnimatePreStarted

OnPhysCannonAnimatePullStarted

Prop has started its ACT_PHYSCANNON_ANIMATE_PRE or ACT_PHYSCANNON_ANIMATE activities. Both are caused by the player trying to grab the prop with the gravity gun; ANIMATE_PRE plays once, then ANIMATE starts looping.

OnPhysCannonAnimatePostStarted

Prop has started its ACT_PHYSCANNON_ANIMATE_POST activity (caused by the player letting the prop go from the gravity gun).

OnPhysCannonPullAnimFinished

Prop has finished all gravity gun-related animations.
Targetname:
OnUser1

to

OnUser4

These Outputs each fire in response to the firing of the like-numbered FireUser1 to FireUser4 Input; see User Inputs and Outputs.

OnKilled  
(New with Left 4 Dead)
This Output fires when the entity is killed and removed from the game.