Buchi nei Displacements

Alcune volte capita che si ha la necessità di creare un buco o una apertura sulle superfici displacement per varie ragioni. Sometimes you need to create a hole or gap in displacement surfaces for various reasons. Due to the requirements of displacements, there is no automatic way to accomplish this. Instead, you can use a combination of vertex editing and clipping to achieve the result. Using these methods, you can create holes in displacement surfaces that share common edges, which allows them to be painted, sewn and transformed as one surface.
The method you choose depends on whether you're starting from scratch, or if a displacement already exists where you need a hole.
Creating a new set of displacement surfaces with a hole
The best method to create holes in displacement surfaces is to create the hole when the displacements are first created.
Follow these steps to create a set of displacements with a square hole in the center:
Using clipping to add holes to existing displacements
Creating a hole where you have already have displacements is done utilizing the clip tool in combination with vertex editing. This method is not as straightforward as making a hole by creating new displacements, but it will preserve some of the shape of any existing surfaces.
Follow these steps to make a hole in the center of an existing displacement surface:
These displacements can now be freely painted or transformed. Because the four outside edges are not split, these displacements can be sewn to and surrounding geometry seamlessly.
The following images demonstrate how the displacement geometry created in the previous steps can be attached to other displacements: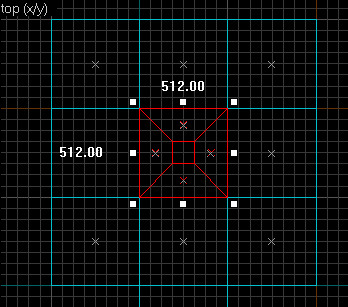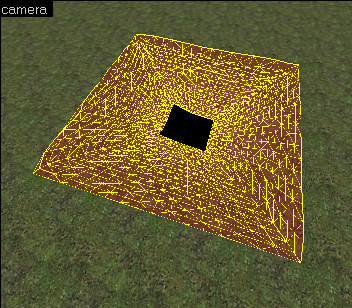 See Also