trigger_add_tf_player_condition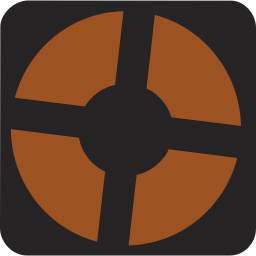 trigger_add_tf_player_condition is a brush entity available in Team Fortress 2.
Entity description
This entity will give players various conditions within its volume, (Same as "addcond" command but doesn't need cheats).
List of Conditions
Conditions:
Team fortress 2 wiki page for addcond's : Cheats
-1 : TF_COND_INVALID
0 : TF_COND_AIMING
1 : TF_COND_ZOOMED (Sniper rifle zoomed in)
2 : TF_COND_DISGUISING (Smoke effects upon disguising)
3 : TF_COND_DISGUISED (Mask when disguised)
4 : TF_COND_STEALTHED (Cloaked)
5 : TF_COND_INVULNERABLE
6 : TF_COND_TELEPORTED (Particle effects from being teleported)
7 : TF_COND_TAUNTING (Taunting)
8 : TF_COND_INVULNERABLE_WEARINGOFF (Ubercharge wearing off)
9 : TF_COND_STEALTHED_BLINK
10 : TF_COND_SELECTED_TO_TELEPORT
11 : TF_COND_CRITBOOSTED (Crit boost)
12 : TF_COND_TMPDAMAGEBONUS (Damage bonus)
13 : TF_COND_FEIGN_DEATH (Dead ringer fake death)
14 : TF_COND_PHASE
15 : TF_COND_STUNNED (Stunned by scare from ghosts, headless horseman..)
16 : TF_COND_OFFENSEBUFF
17 : TF_COND_SHIELD_CHARGE
18 : TF_COND_DEMO_BUFF
19 : TF_COND_ENERGY_BUFF
20 : TF_COND_RADIUSHEAL
21 : TF_COND_HEALTH_BUFF
22 : TF_COND_BURNING (Burning)
23 : TF_COND_HEALTH_OVERHEALED
24 : TF_COND_URINE (Covered in jarate)
25 : TF_COND_BLEEDING (Bleeding)
26 : TF_COND_DEFENSEBUFF (Batalions backup buff)
27 : TF_COND_MAD_MILK (Covered in mad milk)
28 : TF_COND_MEGAHEAL (Quick fix megaheal)
29 : TF_COND_REGENONDAMAGEBUFF
30 : TF_COND_MARKEDFORDEATH (Marked for death)
31 : TF_COND_NOHEALINGDAMAGEBUFF
32 : TF_COND_SPEED_BOOST (Disciplinary action speed boost)
33 : TF_COND_CRITBOOSTED_PUMPKIN (Crit boost from a halloween pumpkin)
34 : TF_COND_CRITBOOSTED_USER_BUFF (Crit boost from a canteen)
35 : TF_COND_CRITBOOSTED_DEMO_CHARGE (Crit glowing effect from charging)
36 : TF_COND_CRITBOOSTED_HYPE (Mini crit boost from hype)
37 : TF_COND_CRITBOOSTED_FIRST_BLOOD (First blood crit boost)
38 : TF_COND_CRITBOOSTED_BONUS_TIME (Bonus time crit boost)
39 : TF_COND_CRITBOOSTED_CTF_CAPTURE (Intelligence capture crit boost)
40 : TF_COND_CRITBOOSTED_ON_KILL (On kill crit boost ex: KGB)
41 : TF_COND_CANNOT_SWITCH_FROM_MELEE (Buffalo steak sandvich effect, Can not switch from melee. Doesn't force switch to melee)
42 : TF_COND_DEFENSEBUFF_NO_CRIT_BLOCK (Batalions backup buff without blocking crits)
43 : TF_COND_REPROGRAMMED
44 : TF_COND_CRITBOOSTED_RAGE_BUFF
45 : TF_COND_DEFENSEBUFF_HIGH
46 : TF_COND_SNIPERCHARGE_RAGE_BUFF (Hitmans heatmaker focus)
47 : TF_COND_DISGUISE_WEARINGOFF
48 : TF_COND_MARKEDFORDEATH_SILENT (Same as marked for death but not displayed to marked target)
49 : TF_COND_DISGUISED_AS_DISPENSER
50 : TF_COND_SAPPED (Sapped)
51 : TF_COND_INVULNERABLE_HIDE_UNLESS_DAMAGED
52 : TF_COND_INVULNERABLE_USER_BUFF
53 : TF_COND_HALLOWEEN_BOMB_HEAD (Player's head turned into a bomb and hearing bombinomicon lines)
54 : TF_COND_HALLOWEEN_THRILLER (Halloween thriller taunt)
55 : TF_COND_RADIUSHEAL_ON_DAMAGE (Concheror buff)
56 : TF_COND_CRITBOOSTED_CARD_EFFECT (Critboost from the wheel of doom)
57 : TF_COND_INVULNERABLE_CARD_EFFECT (Ubercharge from the wheel of doom)
58 : TF_COND_MEDIGUN_UBER_BULLET_RESIST (Vaccinator ubercharge bullet damage resistance)
59 : TF_COND_MEDIGUN_UBER_BLAST_RESIST (Vaccinator ubercharge explosive damage resistance)
60 : TF_COND_MEDIGUN_UBER_FIRE_RESIST (Vaccinator ubercharge fire damage resistance)
61 : TF_COND_MEDIGUN_SMALL_BULLET_RESIST (Vaccinator passive bullet damage resistance)
62 : TF_COND_MEDIGUN_SMALL_BLAST_RESIST (Vaccinator passive explosive damage resistance)
63 : TF_COND_MEDIGUN_SMALL_FIRE_RESIST (Vaccinator passive fire damage resistance)
64 : TF_COND_STEALTHED_USER_BUFF
65 : TF_COND_MEDIGUN_DEBUFF
66 : TF_COND_STEALTHED_USER_BUFF_FADING
67 : TF_COND_BULLET_IMMUNE (Immune to bullet damage)
68 : TF_COND_BLAST_IMMUNE (Immune to explosive damage)
69 : TF_COND_FIRE_IMMUNE (Immune to fire damage)
70 : TF_COND_PREVENT_DEATH (Player will survive all damage taken until health reaches 1, after reaching 1 health the effect is removed)
71 : TF_COND_MVM_BOT_STUN_RADIOWAVE
72 : TF_COND_HALLOWEEN_SPEED_BOOST (Speed boost upon reaching the clock and entering the teleporter in Helltower.)
73 : TF_COND_HALLOWEEN_QUICK_HEAL (Fast heal upon reaching the clock and entering the teleporter in Helltower.)
74 : TF_COND_HALLOWEEN_GIANT
75 : TF_COND_HALLOWEEN_TINY
76 : TF_COND_HALLOWEEN_IN_HELL
77 : TF_COND_HALLOWEEN_GHOST_MODE
78 : TF_COND_MINICRITBOOSTED_ON_KILL (Unknown)
79 : (The player has a 75% chance to dodge every time damage is taken; MISS! effect then occurs. !FGD )
80 : (Player gains a parachute if airborne, which is removed upon landing. !FGD )
81 : (Fire rate bonus on the Air strike weapon. !FGD )
82 : TF_COND_HALLOWEEN_KART (The player is placed inside a bumper Car and can control it.)
83 : TF_COND_HALLOWEEN_KART_DASH (Player's FOV increases, with their world model playing the Bumper Car boosting animation. If the player has condition 82, the player is forced to move forwards at a boosted speed until the condition is removed or a wall or other player is encountered.)
84 : TF_COND_SPACE_GRAVITY (Player gains a larger head and lowered gravity.)
85 : (Player is forced to use melee weapons. Adds conditions 32 and 75. !FGD )
86 : (Player can swim in the air, and gains effects as in underwater or covered by Jarate. !FGD )
87 : (Player is locked in place and cannot turn. !FGD )
88 : (Player gains a cage surrounding them. Adds condition 87 when added. !FGD )
89 : (Player is considered as holding a Mannpower powerup. Using the dropitem command will drop a powerup pickup (usually Strength) and remove this condition. !FGD)
90 : TF_COND_RUNE_STRENGTH
91 : TF_COND_RUNE_HASTE
92 : TF_COND_RUNE_REGEN
93 : TF_COND_RUNE_RESIST
94 : TF_COND_RUNE_VAMPIRE
95 : TF_COND_RUNE_WARLOCK
96 : TF_COND_RUNE_PRECISION
97 : TF_COND_RUNE_AGILITY
98 : TF_COND_GRAPPLINGHOOK (Added when a player fires the Grappling Hook. Addition or removal via commands has no effect.)
99 : TF_COND_GRAPPLINGHOOK_SAFEFALL (Added when a player's Grappling Hook begins pulling them. Removed when the player lands. Addition or removal via commands has no effect.)
100 : TF_COND_GRAPPLINGHOOK_LATCHED
101 : TF_COND_GRAPPLINGHOOK_BLEEDING
102 : TF_COND_AFTERBURN_IMMUNE
103 : TF_COND_RUNE_KNOCKOUT
104 : TF_COND_RUNE_IMBALANCE (Added when player gains the Mannpower Revenge powerup. Prevents pickup of the Mannpower Crit or Uber powerups.)
105 : TF_COND_CRITBOOSTED_RUNE_TEMP
106 : TF_COND_PASSTIME_INTERCEPTION
107 : TF_COND_SWIMMING_NO_EFFECTS (Player can swim in air, similar to condition 86, but without swimming animations and underwater overlay.)
108 : TF_COND_PURGATORY
109 : (Player gains an increase in max health, health regen, fire rate, and reload rate. Used for the "King" powerup in Mannpower mode. !FGD)
110 : (The Plague powerup from Mannpower. !FGD)
111 : (The Supernova powerup from Mannpower. !FGD)
112 : (Plagued by the Plague powerup from Mannpower !FGD)
113 : (The area-of-effect buffs from the King powerup from Mannpower. !FGD)
114 : (Enables glow outlines on friendly players and buildings. Used when player respawns. !FGD)
115 : (Used whenever a player is under the effects of Compression blast. Removed when the player touches the ground. !FGD)
116 : TF_COND_COMPETITIVE_WINNER !FGD
117 : TF_COND_COMPETITIVE_LOSER !FGD
118 : (The healing debuff added by the Pyro's Flamethrower. !FGD)
119 : (Applied when the player is carrying the Jack in PASS Time with no nearby teammates. Marks the player for death. !FGD)
120 : TF_COND_GRAPPLED_TO_PLAYER !FGD
121 : TF_COND_GRAPPLED_BY_PLAYER !FGD
122 : TF_COND_PARACHUTE_DEPLOYED !FGD
123 : (Gas coating effect from the Gas Passer. !FGD)
124 : (Afterburn effect applied to Pyros when hit by the Dragon's Fury projectile. !FGD)
125 : TF_COND_ROCKETPACK (Applied when the boosters on the Thermal Thruster activate. Removed when the player touches the ground. !FGD)
126 : TF_COND_LOST_FOOTING (When added while moving, decreases the player's friction, causing them to slide around. Removed when the player stops moving. !FGD)
127 : TF_COND_AIR_CURRENT !FGD
Keyvalues
Targetname:
The targetname that other entities refer to this entity by.
Entity Scripts

(vscripts)

<scriptlist> (in all games since )

Space delimited list of VScript files (without file extension) that are executed after all entities have spawned. The scripts are all executed in the same script scope, later ones overwriting any identical variables and functions.

Script think function

(thinkfunction)

<string> (in all games since )

Name of a function in this entity's script which will be called automatically every 100 milliseconds (ten times a second) for the duration of the script. It can be used to create timers or to simulate autonomous behavior. The return value (if present) will set the time until the next call.

 Note: 

Try to avoid expensive operations in this function, as it may cause performance problems.
Origin:
Origin (X Y Z)

(origin)

<origin>

The position of this entity's center in the world. Rotating entities typically rotate around their origin.
Condition:
Condition <integer>

Condition to give to the player.
Duration <integer>

How long the chosen condition lasts. -1 makes it last until it's cleared by other means.
Flags
TriggerOnce:
 [1] : Clients
 [2] : NPCs
 [4] : Pushables
 [8] : Physics Objects
 [16] : Only player ally NPCs
 [32] : Only clients in vehicles
 [64] : Everything (not including physics debris)
 [512] : Only clients *not* in vehicles
 [1024] : Physics debris
 [2048] : Only NPCs in vehicles (respects player ally flag)
 [4096] : Disallow Bots
Inputs
Targetname:
Kill

Removes this entity from the world.

KillHierarchy

Removes this entity and its children from the world.

 Note: Entities already remove orphaned children upon being removed, but this input removes all children on the same frame, being marginally faster than Kill.

Adds a keyvalue/output to this entity. It can be potentially very dangerous, use with care.
KV Format: <key> <value>
I/O Format: <output name> <targetname>:<inputname>:<parameter>:<delay>:<max times to fire, -1 means infinite>

FireUser1

to

FireUser4

Fire the OnUser outputs; see User Inputs and Outputs.

Use  !FGD

Same as a player invoking +use; may not do anything depending on the entity. Can also be invoked by firing an output that does not specify an input.

RunScriptFile <script> (in all games since )

Execute a VScript file from disk, without file extension. The script contents are merged with the script scope of the receiving entity.

RunScriptCode <string> (in all games since )

Execute a string of VScript source code in the scope of the entity receiving the input. String quotation may be needed when fired via console.

 Bug: In , the code is executed in the script scope of the entity that fires the output, not the one receiving the input.

 Warning: Never try to pass string parameters to a script function with this input. It will corrupt the VMF structure because of the nested quotation marks, which then must be removed manually with a text editor.

Execute a VScript function in the scope of the receiving entity.

SetLocalOrigin <coordinates> (in all games since ) !FGD

Send this entity to a spot in the map. If the entity is parented to something, it will be offset from the parent by this amount.
Set this entity's angles.
EnableDisable:
Enable

Disable

Enable/disable this entity from performing its task. It might also disappear from view.
Toggle:
Toggle

Toggle the enabled/disabled status of this entity.
Outputs
Trigger:
OnEndTouch

Fired when an entity stops touching this trigger. Only entities that passed this trigger's filters will cause this output to fire. (activator is the exiting entity)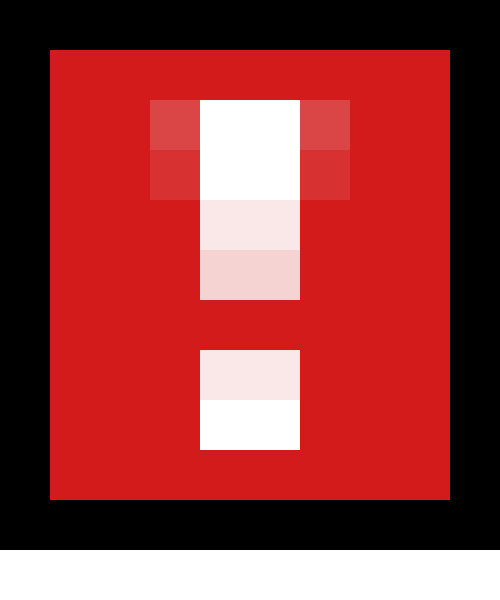 Warning: 
This includes entities which are deleted while inside the trigger. In this case activator will be invalid.
OnEndTouchAll

Fires when the last entity in the entity's area exits this trigger or when this entity is disabled. Only entities that passed this trigger's filters are considered. (activator is the last exiting entity)
Fired when the TouchTest input is called.
TriggerOnce:
OnStartTouch

Fired when an entity starts touching this trigger. The touching entity must pass this trigger's filters to cause this output to fire. (activator is the toucher)

OnTrigger

Fired whenever the trigger is activated. (activator is the activator)
Base:
OnUser1

to

OnUser4

These outputs each fire in response to the firing of the like-numbered FireUser1 to FireUser4 Input; see User Inputs and Outputs.
This output fires when the entity is killed and removed from the game.