The Orange Box (Console)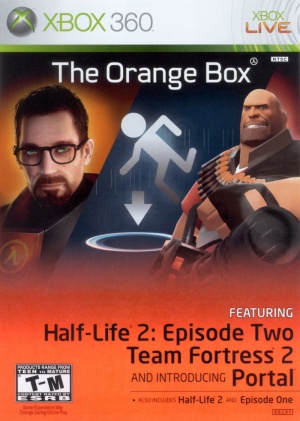 The Xbox 360 port of The Orange Box was released at the same time as the PC version, but has not received any of the engine updates from over the years. While the X360 port was handled in-house by Valve, the
PlayStation 3 version was ported by Electronic Arts.
The game can be run on Xbox One hardware, and is rendered at 4K on Xbox One X and Xbox Series X.
Key differences between Console and PC
Still runs on Source 2007.
Render resolution is locked at 1280x720 and framerate is locked at 30 FPS.
Unique menu scheme tailored for controller input
Xbox Live compatibility
Team Fortress 2 has received minimal updates, and remains a snapshot of the game circa early 2008.