Portal: Prelude

This mod for Source has been released! Download it now.

A singleplayer mod for Portal created by a team of three crazy frenchies with way too much time on their hands.
Title
Portal: Prelude
Developers

Nicolas "NykO18" Grevet
Jérémy "Capitaine Mousse" Barbe
Marc "Moroes" Bidoul

Genre
Puzzle game
Mode
Singleplayer only
Platform
PC only
Requirements

Processor: Intel Pentium 4 3000 MHz
Display Card: DirectX 9 compatible graphics card
Memory: 1024 MB
Free Disk Space: 1.5 GB
Operating System: Microsoft Windows 2000/XP/Vista
Dev team
Nicolas "NykO18" Grevet
Jérémy "Capitaine Mousse" Barbe
Marc "Moroes" Bidoul
Overview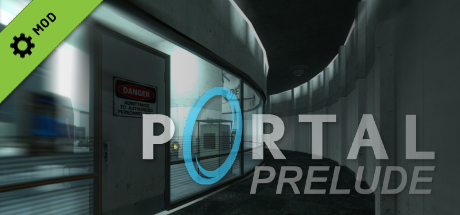 Portal: Prelude, the unofficial prequel to the game Portal.
Its story revolves around the pre-GLaDOS epoch, even before she was plugged in. At this time, test subjects were monitored by real Aperture Science employees, whose work was tedious, lengthy and repetitive. This is why they decided to build a great artificial intelligence that could both replace them in these difficult tasks, and also take responsibility for many other tasks within the complex and compete with Black Mesa's superiority. All employees of the Aperture Science complex are now eagerly awaiting GLaDOS. Maybe even a little too eagerly, as the upcoming events will tell...
This game is totally free and set to be released somewhere around the end of September 2008. It offers a bit more gameplay hours than the original Portal, with 8 chapters, 19 test chambers, 48 challenges, 6 advanced maps, a brand new storyline and more than 400 lines of speech with various languages (subtitles).
Remember kids, it's not just a mappack, it's a whole new story, and I hope that you'll appreciate the work done for you.
Features
8 chapters
19 test chambers
48 challenges
6 advanced maps
A brand new storyline
More than 400 lines of speech
An enhanced difficulty (you bet)
English, French, Dutch, Finnish, Hungarian, Italian, Korean, Portuguese, Russian and Spanish subtitles
Updates
To find the latest updates on Portal: Prelude, you can view our website.
Screenshots
See: http://www.portalprelude.com/screenshots.php
Trailer
Soundtrack
See: http://www.portalprelude.com/soundtrack.php
Wallpapers
See: http://www.portalprelude.com/wallpapers.php
Website/contacts