Artifact
Summary
|
Community Hub
Engine:
Source 2
Playable
Artifact
is currently available on Steam.
▶ Launch it now*
 🛒 Get it on Steam for free (via
Browser
|
Steam client*
)
 *Steam required, 
click here
 to download Steam.
Supported OS:
Windows
•
macOS
•
Linux
+
SteamOS
Steam Deck

status:
Playable
-
More info on ProtonDB

Artifact is a trading card game developed by Valve in collaboration with Richard Garfield, similar to games such as Magic: The Gathering and Hearthstone. It's made in the Source 2 engine, similar to
Dota 2, which Artifact was based on. It is set in the same universe as Dota 2.
The game was largely criticized and review bombed by many players who were disappointed with Valve abandoning the Half-Life series at the time, aswell as calling it "pay-to-win", even prior to Artifact being released. When the game released, the game would later quickly lost 97% players and Valve was planning to address the issues related to the game. The player count continued to drop throughout the year, to the point that Valve ended up decided to stop developing Artifact 2.0, and releasing both versions of Artifact (Classic, the original release and Foundry, aka Artifact 2.0) for free.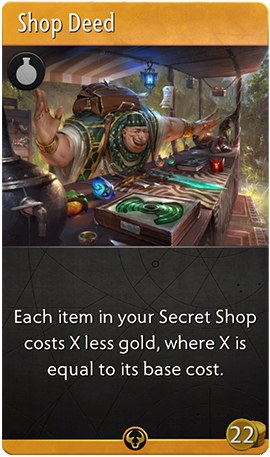 History
The game was announced at The International 2017 and released on November 28, 2018. It was praised for its gameplay and visual style, but panned for its monetization scheme, which some users considered to be pay-to-win. Due to feedback and a sharply declining player based, Valve announced roughly five months after launch that they would rework the game to address its underlying issues in a blog post.
Artifact's main designer, Richard Garfield has since been layed off by Valve and isn't working on the game anymore. In an intervew, Garfield said that he believes the game could be saved, however he "isn't interested in damage control".
As of today, due to low player count, criticism from players and other continued issues, Valve has released both version of Artifact: Foundry (also known as Artifact 2.0) and Classic (original release of Artifact) as Free to Play.
Features
Running on Valve's new engine, Source 2.
Direct integration with the Steam Marketplace.
Advanced, intelligent Bots to play against.
A Deck Code API allowing users to share deck codes amongst each other.
Planned mobile support.

Confirm:

Cancelled?
System Requirements
Artifact Classic seems to require Vulkan-capable GPU on Linux-based OS.
Artifact Foundry requires Vulkan-capable GPU on Linux-based OS.
External Links