archer_proxy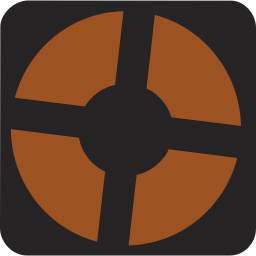 archer_proxy is a point entity available in Team Fortress 2.
In code, it is represented by theCTFArcherProxyclass, defined in thearcher_proxy.cppfile.
Entity description
This entity fires arrows in a similar way to Mann Vs. Machine bow sniper bots. Upon its creation this entity will do the following:
Enter the HIDDEN state where it does nothing for RandomFloat(0.1, 1) * tf_archer_proxy_fire_rate ticks and doesn't show its model.
Enters an EMERGE state and shows its model, but still does nothing for one second.
Enters the AIM_AND_FIRE state where it picks targets visible from its sight (both RED and BLU players/bots) and fire arrows at them every second. If it has no targets to shoot, it will hide its model and enter the HIDE state until it finds targets to shoot, after which it will go back to the AIM_AND_FIRE state.
Keyvalues
Base:
Parent

(parentname)

<targetname>

Maintain the same initial offset to this entity. An attachment point can also be used if separated by a comma at the end. (parentname [targetname],[attachment])

 Tip: 

Entities transition to the next map with their parents

 Tip: phys_constraintcan be used as a workaround if parenting fails.
Global Entity Name

(globalname)

<string>

When the player transitions to a new map, entities in the new map with matching globalnames will have their previous map's states copied over to it.
Origin (X Y Z)

(origin)

<coordinates>

The position of this entity's center in the world. Rotating entities typically rotate around their origin.

 Note: 

Hammer does not move the entities accordingly only in the editor.
Pitch Yaw Roll (X Y Z)

(angles)

<angle>

This entity's orientation in the world. Pitch is rotation around the Y axis, yaw is the rotation around the Z axis, roll is the rotation around the X axis.

 Note: 

This works on brush entities, although Hammer doesn't show the new angles.
Response Contexts

(ResponseContext)

<string>

Pre-defined response system contexts; Format is [key]:[value],[key]:[value],...and so on.

 Tip: Can also be filtered for or against!
Determines the characteristics of the entity before it spawns.

 Tip: Changing classnames using theAddOutputinput can still influence the game's code, like making the classname match one element in the S_PreserveEnts list will make the entity persists on new rounds!
Toggles exclusive features of an entity, its specific number is determined by the combination of flags added.
The entity's unique Hammer ID that's auto-generated on map compiles. Mainly used by plugins or debugging commands (like theent_keyvaluecommand). Run-time spawned entities don't have a Hammer ID.
Inputs
Base:
AddContext <string>

Adds to the entity's list of response contexts. Format is <key>:<value>.
Assigns a new keyvalue/output on this entity. For keyvalues, some rely on extra necessary code to be ran and won't work if its simply just changed through this input. There is a strict format that must be followed:
Syntax:
ClearContext <string>

Removes all contexts from this entity's list.
ClearParent

Removes this entity from the the movement hierarchy, leaving it free to move independently.
FireUser1

to

FireUser4

Fires the respectiveOnUseroutputs; see User Inputs and Outputs.
Kill

Removes this entity and any entities parented to it from the world.
KillHierarchy

Functions the same as Kill, although this entity and any entities parented to it are killed on the same frame, being marginally faster thanKillinput.
RemoveContext

Remove a context from this entity's list. The name should match the key of an existing context.
SetParent <string>

Move with this entity. See Entity Hierarchy (parenting).
SetParentAttachment <string>

Change this entity to attach to a specific attachment point on its parent. The entity will teleport so that the position of its root bone matches that of the attachment. Entities must be parented before being sent this input.
SetParentAttachmentMaintainOffset <string>

As above, but without teleporting. The entity retains its position relative to the attachment at the time of the input being received.
Dispatches a special effect from the entity's origin; see also List of Client Effects. Replaced by the particle system since .
Outputs
KilledNPC  !FGD

Output sent when it kills a player or bot.
Base:
OnUser1

to

OnUser4

These outputs each fire in response to the firing of the like-numbered FireUser1 to FireUser4 Input; see User Inputs and Outputs.