L4D AddonInfo Authoring
In
, add-ons require metadata setup to appear in the add-ons menu with the proper descriptions, be categorizable by the tags sorting system, or load assets at only the appropiate moment. This is all done with theaddoninfo.txtfile. In
, add-ons attained from workshop subscription uses the Steam Workshop to build metadata, soaddoninfo.txtfile is either only for locally installed add-ons, or workshop add-ons converted into a local add-on.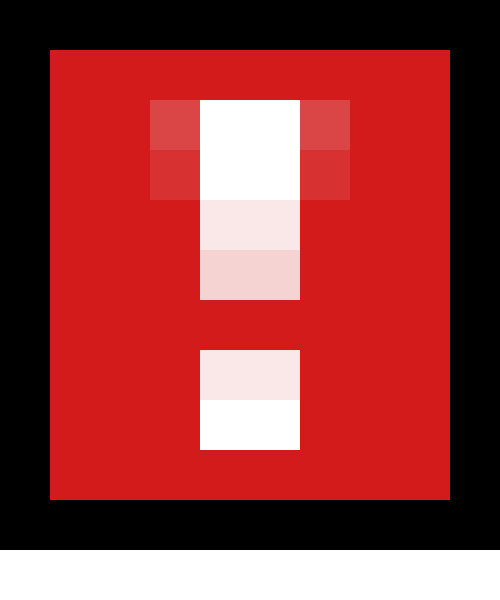 Warning: 
Add-ons withoutaddoninfo.txtwill not be accessible in the menu when installed locally! Even in
, you should build aaddoninfo.txtfile for add-ons submitted to the Steam Workshop, since users do convert the add-ons locally.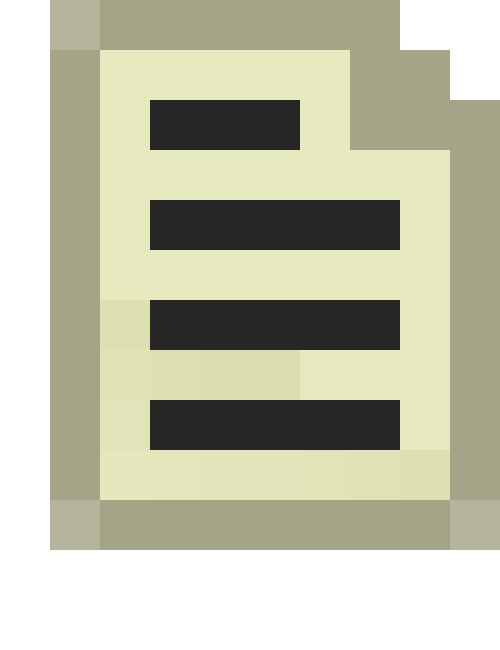 Note: 
In
, add-ons don't reload until you relaunch the game, whereas in
, add-ons reload everytime you enter and exit the add-ons menu, but are locked from being replaced while its active.
Keys
Some of the keys present are for the add-ons menu's tag system only.'..' will be appended if the add-on has 4+ tags for
's default menu UI, while for
's default menu UI, its a 30 character limited. In
, add-ons will be filtered to appear for the respective tag filter settings.
Key
Description
addonSteamAppID
Steam App ID the add-on is for. Put 500 for and 550 for .
addonTitle
Title of the add-on. Mind that the default add-on menu can't show long titles in full.
addonVersion
Version number of the add-on. Used to determine if an user's add-on is mismatched to the lobby hoster's.

Confirm:

It is best to keep the number as an integer, so no decimals.

addonTagline
Tagline/wrap-up short description; for custom map add-ons only. In , it appears only when selecting a custom map in the game setup menu.
addonAuthor
Name of the author.
addonAuthorSteamID
(Optional) Steam ID of author, which will be used to construct an URL to the author's page. To do: How does this look like?
addonSteamGroupName
(Optional) Steam group related to the add-on, which will be used to construct an URL to the group page. To do: How does this look like?
addonURL0
Home page of addon with a download link. Appears only in the menu when trying to join games, or joining a lobby eith a content you don't have downloaded. (e.g. Mutations)

 Note: 

Some websites allow you to create a page for your addon before you publish it. Copy that "Unpublished" addon link into this field.

addonContent_Campaign
Modifies add-on assets to only load when the maps set in the mission file are loaded.
Also marks add-on withCampaigntag in , while theCampaignstag in .
addonContent_Survival
To do: Exact function unknown.
addonContent_Scavenge (only in )
To do: Exact function unknown.
addonContent_Versus
To do: Exact function unknown.
addonContent_Map
In , marks add-on withMapstag. In , marks add-on withCampaignstag. Doesn't get used ifaddonContent_Campaignis already used.
addonContent_Survivor
In , marks add-on withSurvivor Modelstag. In , marks add-on withSurvivorstag. Use a single string in quotes if replaces specific single character, i.e. "Coach".
To do: Clarify the latter
addonContent_Skin
In , marks add-on withSkinstag. In , use a single string for single skin possible. To do: How is the single string set up, and what would happen if we do this?
addonContent_BossInfected
In , marks add-on withBoss Modelstag. In , marks add-on withInfectedtag. Doesn't conflict withaddonContent_BossInfectedtag.
addonContent_CommonInfected
In , marks add-on withCommon Modelstag. In , marks add-on withInfectedtag. Doesn't conflict withaddonContent_CommonInfectedtag.
addonContent_Music
In , marks add-on withMusictag. In , marks add-on withSoundstag.
addonContent_Sound
In , marks add-on withSoundstag.
addonContent_Prop
In , marks add-on withProp Modelstag. In , marks add-on withItemstag.
addonContent_Weapon
In , marks add-on withWeapon Modelstag. In , marks add-on withWeaponstag.
addonContent_Script
In , marks add-on withScriptstag.
addonContent_Prefab
Deprecated. Prefabs refer to Hammer VMF prefabs. This doesn't alter the menu tags in anyway.
addonContent_Spray
Deprecated. This doesn't alter the menu tags in anyway.
addonContent_BackgroundMovie
Deprecated. This doesn't alter the menu tags in anyway.
Content_Weapon
Deprecated. Meant to be used when the addon "provides a new weapon, i.e. guns, explosives, booby traps, hot tar, etc.". This might not be technically feasible in , while too much effort required in . This doesn't alter the menu tags in anyway.
Content_WeaponModel
Deprecated. Meant to be used when the addon overrides a weapon skin (for existing weapons). This doesn't alter the menu tags in anyway.
addonDescription
Description of addon. In , Add-ons from subscription of Steam Workshop have a 499 characters limit for descriptions.
This tag has extra localization key variants (e.g.addonDescription_DA) meant to be accessed by appending certain characters at the right of this key; all of them being:

_DA - Danish
_NL - Dutch
_FI - Finnish
_FR - French
_DE - German
_IT - Italian
_JA - Japanese
_KO - Korean
_NO - Norwegian
_PL - Polish
_PT - Portugal
_RU - Russian
_ZH - Chinese
_ES - Spanish
_SV - Sweden
File Samples
These are the addoninfo metadata files from the sample Deadline campaign in in both
, which is meant to provide example material for custom add-ons.
The full add-on and source files can be downloaded off a website hosted by Steam:
Dead Line
Dead Line 2
See also