Hammer Textures in 3D View
The Hammer Editor 3D Camera viewport (or window) defaults to Wireframe mode when Hammer is run for the first time.
There are two methods to change the viewport from Wireframe to Textured mode -- via the View menu, or using the menu built into the 3D viewport.
To use this method, go to the Hammer View Menu and pick Textured Polygons from the menu.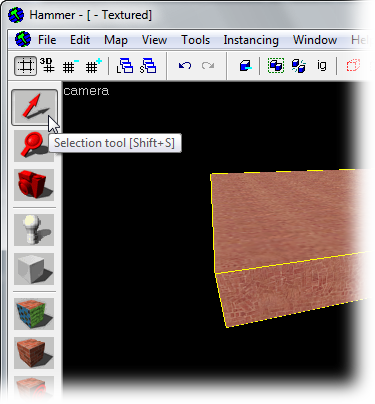 Each viewport has a text label with the viewport name. For the 3D View, the label is camera.
To change the 3D view to textured mode, click on the camera text label and pick 3D Textured from the menu.
See also