Red Orchestra: Ostfront 41-45
Red Orchestra: Ostfront 41-45 has 4 trailers available for download over Steam.
Red Orchestra: Ostfront 41-45 Trailers contains a list and download links of trailers released over Steam relating to Red Orchestra: Ostfront 41-45
81

This game has received a Metascore® of 81 from Metacritic.
For reviews or more information, please click here.
This game has been created by a third party developer, and will be sold on Steam,
but it is not a mod and does not use either the Goldsource or Source engines.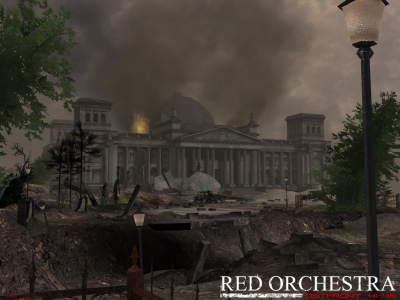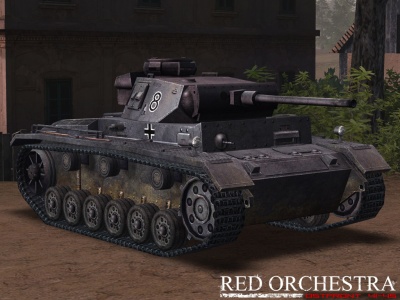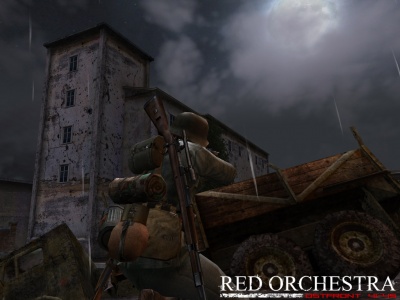 A stand-alone WW2 game utilising Unreal Engine 2; by Tripwire Interactive.
Fight in the theatre of war that changed the world forever. Battle alongside your compatriots on some of the most inhospitable environments of the Eastern Front in Red Orchestra: Ostfront 41-45 RO places you in the most realistic WWII first-person multi-player combat to date on the PC, allowing the player to fight through some of the most intense combat of the war. You can play as infantry, using a wide range of infantry weapons, or crew one of the many armoured combat vehicles available in the game, from half-tracks all the way through to the most famous German and Soviet heavy tanks. You can engage the enemy with everything from your bayonet at close quarters up to the massive 122mm cannon on the Soviet IS-2. And if that isn't enough, find an officer and a radio to call in thunderous artillery strikes to shake the enemy loose.
Distribution
Red Orchestra lets players choose from 28 infantry weapons or crew one of 14 different fully-realised vehicles on the Russian Front between 1941-45. The combination of roles across more than one dozen maps, based on real-world locations and battles, allows Red Orchestra to finally achieve its goal of delivering a full first-person, WWII combat simulation.
In its Christmas 2005 issue, PC Gamer UK touts that Red Orchestra is "showing awesome potential," and that "We already knew the mod was genius, but this is even better" as part of its two-page preview of RO: O41-45.
"Digital content delivery is the future of gaming, and we are very excited to be a part of that future" said Tripwire Interactive President John Gibson. "Working with Valve to release the game over Steam allows Tripwire to remain independent and keep control of the games content and development. This allows Tripwire to continue to offer our fans the same uncompromising level of realism, authenticity, and gameplay they have come to expect from Red Orchestra while continuing to innovate and push the boundaries of the military FPS and simulation genres."
"We're pleased to have the winner of the 'Make Something Unreal' mod tournament bringing their full-fledged game to market on Steam," said Jason Holtman, director of business development at Valve. "This shows that a talented and passionate group of developers can take a game from concept to public distribution outside of the traditional publishing and funding model and deliver it to over 6 million customers."
Availablility
Red Orchestra: Ostfront 41-45 is available for purchase on Steam for $24.95 (USD).
Red Orchestra: Ostfront 41-45 is available for purchase on Steam for £8.99 (GB PS).
Free trial from August 2 - 7
This is a stand-alone game! UT2004 is not required.
See also