Additional game parameters/en
Language subpage
If you have edited the language subpage, do not forget to purge the base page by clicking on the button on the right. Otherwise, its contents will not be updated.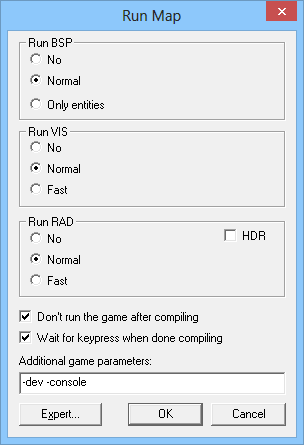 Parameters entered into this field specify some game parameters which define how the game will be run.
For example, some typical settings:
-dev -console -sw +sv_lan 1
These would start the game in developer mode, activate the developer console, windowed mode, and in LAN multiplayer mode.
See also