VMT Editor
Not to be confused with Material Editor.
VMT Editor is a free open source editor for VMT files written by Dmytro "Gira-X" Butemann and Jan "Yanzl" Gortnar.
Features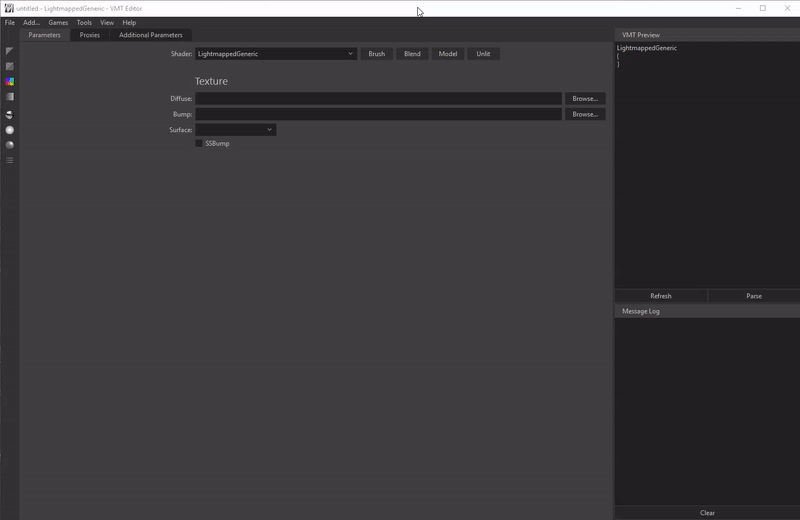 FAST VMT CREATION
Material parameters are arranged in groups that you can add to your material, like Reflection or Specular. Commonly used groups and shaders are just a click away.
DRAG AND DROP CONVERSION
Drag and drop your texture files into the VMT Editor window to have them automatically converted to VTF and copied to the appropriate folder.
AND MORE...
sRGB color correction, water texture creation, editing the VMT Preview, adding custom alpha channels...
Quick Start
1. DOWNLOAD AND EXTRACT
Download the .zip file from the GitHub page and extract it anywhere on your computer.
Screenshots
See also
External links