User:AndrewNeo
From Valve Developer Community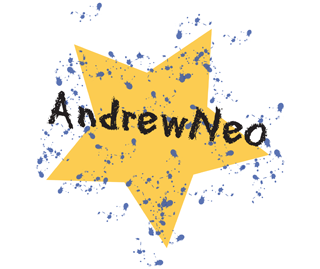 I was so glad to hear Valve started a Wiki! They're really cool. I hope they get it listed in the Wikimedia project Interwiki database.
I created a Mycroft search plugin for the wiki which can be found here.
I have also created a makeshift wiki-spam detector. This is based on something that almost all spammers seem to spam the wiki with, so I hope it works/helps. It uses GreaseMonkey and can be installed from here. If people don't want to install GreaseMonkey I can convert this to a plugin of it's own.
Look! You can see Valve!
Table of Contents
About Me
I'm primarily a programmer, and prefer PHP as my favorite language. I know C++ (and thus attempt and fail horribly [due to my excellent procrastination skills] at making HL1 and Source mods) as well as VB.net and several others. I also know (X)HTML, CSS, and other web-standards. I am also a web-standards-nazi. [1] I've been working with computers since I was 8, and love to use Wikis. Some day my personal site will be one. Some day.
Half-Life 2 is the best game out there, no doubt. I got up at 6am (EST) on November 16th to play HL2 before I had to go to school (I really wanted to get up at 3, especially because I couldn't sleep, but didn't want to get in trouble.) I love playing HL2:DM and I think I'm pretty good at it, and I rule at my own map.
I love UNIX/Linux, and am forced to have a Windows machine to play Half-Life and other games on, so it's my primary machine. I have a server that runs Gentoo, and I also enjoy FreeBSD. Open source all the way.
There is a word for what I do! Whee!
And don't forget to spread firefox!
A short note to developers: I have a friend that's really really good at beta testing. He finds flaws in just about everything. If you're looking for someone good to find bugs let me know and I'll get him in touch with you.
Computer Stats
Desktop - Custom Built

Processor
AMD Phenom II x4 955
ref
Motherboard
MSI 770T-C45
ref
RAM
G.SKILL 2GB 240-Pin DDR2 800 (x4)
ref
Video card
EVGA GeForce GTX 570 Superclocked
ref
Hard drive
Western Digital 1TB and 500GB SATA
Case
Cooler Master CM 690
ref
Power supply
430W (Unknown)
Sound cards
Creative Sound Blaster X-Fi XtremeAudio
Realtek HD Audio (internal)
ref

Monitors
Two Acer 23" H233H 1920x1080 monitors
ref
Input devices
Razer Deathadder 3.5G mouse
Razer Lycosa keyboard
Wacom Bamboo Pen and Touch tablet
ref
ref
ref
Networking
Internal Realtek Gigabit Ethernet
TV card
Hauppauge WinTV-HVR-1600
ref
Headset
Sennheiser PC 350
ref
OS
Windows 7 Professional
ref
Internet
AT&T DSL Pro (6Mb)
ref
Browser
Firefox
ref

Laptop

Machine
HP dv6t Quad
Processor
Intel i7-720QM 1.6ghz
ref
RAM
4gb DDR3
Video card
Nvidia GeForce GT 230M
ref
Hard drive
Western Digital 250GB 2.5" SATA
ref
Monitor
15.2" widescreen LCD
Networking
Internal 10/100/1000 LAN
802.11b/g/n WLAN
OS
Windows 7 Home Premium
ref
Browser
Firefox
ref
Development environments: Visual Studio 2008 Professional
Steam Games
I own: steam://store/ 10 20 30 40 50 60 70 80 100 220 240 280 300 340 360 380 400 420 440 1000 1300 1309 1313 2310 3483 4000 8400
I Love Half-Life
VGCats is funny. You can tell he's a HL fan (along with many other games, of course)
File:Vgcats 182.jpg
Here's another one. Gordon talks! Ack!
Wiki Contributions
Documentation conversions
New pages
Other
Avaliable For
I really do like to have stuff to do, so here's a list if you're interested.
Works
dm_matchbox
Mapping is fun. I've only released one map so far, it's a fast-paced Half-Life 2: Deathmatch map.
Screenshot 1
Screenshot 2
Screenshot 3
External Links
SteamCommunity.com - My Steam Community page
AndrewNeo.com - My personal site
NeoCodeNetworks.com - My 'business' site
My Wikipedia Userpage