Trigger weapon strip
Entity Description
A volumetric trigger that makes the player drop all their weapons.
Dropped weapons cannot be picked up again.
If "Kill weapons" is set to "Yes", the player's weapons simply disappear; they are not dropped.
Availability
This brush-based entity is available in all Source games. In code it is represented by class CTriggerWeaponStrip, defined in hl2_dll\hl2_triggers.cpp.
Keyvalues
Filter Name <filter>

A filter entity to test potential activators against.

Brush:
Starting at the brush's origin, mark a bounding box's corner as this far away. Both are required at the same time so one side of the bounding box isn't empty.
 Note: To translate a brush's size in Hammer to these keys, first divide the size value shown in Hammer by 2. Apply the result to themaxskey, then apply the inverted variant (multiply / divide by -1) for theminskey.

 Note: If collisions is already set, it must be set back to Bounding Box (solid 2).
Collisions (solid) <choices>

Method of collision for this entity.
Given the number index from dumping thecl_precacheinfo modelprecachetable, sets entity model to of the index.

 Warning: If an entity has animations that will be played, then the set model also must have its own sequences, else the game crashes.
Base:
Parent (parentname) <targetname>

Maintain the same initial offset to this entity. An attachment point can also be used if separated by a comma at the end. (parentname [targetname],[attachment])

 Tip: Entities transition to the next map with their parents

 Tip: phys_constraintcan be used as a workaround if parenting fails.
Global Entity Name (globalname) <string>

When the player transitions to a new map, entities in the new map with matching globalnames will have their previous map's states copied over to it.
Origin (X Y Z) (origin) <coordinates>

The position of this entity's center in the world. Rotating entities typically rotate around their origin.

 Note: Hammer does not move the entities accordingly only in the editor.
Pitch Yaw Roll (X Y Z) (angles) <angle>

This entity's orientation in the world. Pitch is rotation around the Y axis, yaw is the rotation around the Z axis, roll is the rotation around the X axis.

 Note: This works on brush entities, although Hammer doesn't show the new angles.
Response Contexts (ResponseContext) <string>

Pre-defined response system contexts; Format is [key]:[value],[key]:[value],...and so on.

 Tip: Can also be filtered for or against!
Determines the characteristics of the entity before it spawns.

 Tip: Changing classnames using theAddOutputinput can still influence the game's code, like making the classname match one element in the S_PreserveEnts list will make the entity persists on new rounds!
Toggles exclusive features of an entity, its specific number is determined by the combination of flags added.
The entity's unique Hammer ID that's auto-generated on map compiles. Mainly used by plugins or debugging commands (like theent_keyvaluecommand). Run-time spawned entities don't have a Hammer ID.
EnableDisable:
Start Disabled (StartDisabled) <boolean>

Stay dormant until activated (with theEnableinput).
<choices> Kill Weapons.
| Literal value | Description |
| --- | --- |
| 0 | No |
| 1 | Yes |
Flags
 [16] : Only player ally NPCs
 [32] : Only clients in vehicles
 [64] : Everything (not including physics debris)
 [512] : Only clients *not* in vehicles
 [2048] : Only NPCs in vehicles (respects player ally flag)
Inputs
Triggers either the OnTouching or OnNotTouching outputs for whether anything is touching this entity.
StartTouch  (in all games since ) !FGD

Behave as if the !caller entity had just entered the trigger volume. Accepts non-physical entities.
EndTouch  (in all games since ) !FGD

Behave as if the !caller entity had just exited the trigger volume.
Disables this trigger and calls EndTouch on all currently-touching entities.
TriggerOnce:
Toggle

Toggles this trigger between enabled and disabled states.
EnableDisable:
Enable
Disable

Enable/disable this entity from performing its task. It might also disappear from view.

Base:
AddContext <string>

Adds to the entity's list of response contexts. Format is <key>:<value>.
Assigns a new keyvalue/output on this entity. For keyvalues, some rely on extra necessary code to be ran and won't work if its simply just changed through this input. There is a strict format that must be followed:
Syntax: 
ClearContext

Removes all contexts from this entity's list.
ClearParent

Removes this entity from the the movement hierarchy, leaving it free to move independently.
FireUser1 to FireUser4

Fires the respectiveOnUseroutputs; see User Inputs and Outputs.
Kill

Removes this entity and any entities parented to it from the world.
KillHierarchy

Functions the same as Kill, although this entity and any entities parented to it are killed on the same frame, being marginally faster thanKillinput.
RemoveContext <string>

Remove a context from this entity's list. The name should match the key of an existing context.
SetParent <string>

Move with this entity. See Entity Hierarchy (parenting).
SetParentAttachment <string>

Change this entity to attach to a specific attachment point on its parent. The entity will teleport so that the position of its root bone matches that of the attachment. Entities must be parented before being sent this input.
SetParentAttachmentMaintainOffset <string>

As above, but without teleporting. The entity retains its position relative to the attachment at the time of the input being received.
Dispatches a special effect from the entity's origin; see also List of Client Effects. Replaced by the particle system since .
RunScriptFile <script> (in all games since )

Execute a VScript file from disk, without file extension. The script contents are merged with the script scope of the receiving entity.
RunScriptCode <string> (in all games since )

Execute a string of VScript source code in the scope of the entity receiving the input. String quotation may be needed when fired via console.

 Bug: In Hammer, using string arguments will corrupt the VMF file's structure, making the file unviewable for the next Hammer session.

Fix: Remove the string argument manually with a text editor.
Execute a VScript function in the scope of the receiving entity.
SetLocalOrigin <coordinates> (in all games since ) !FGD

Send this entity to a spot in the map. If the entity is parented to something, it will be offset from the parent by this amount.
Outputs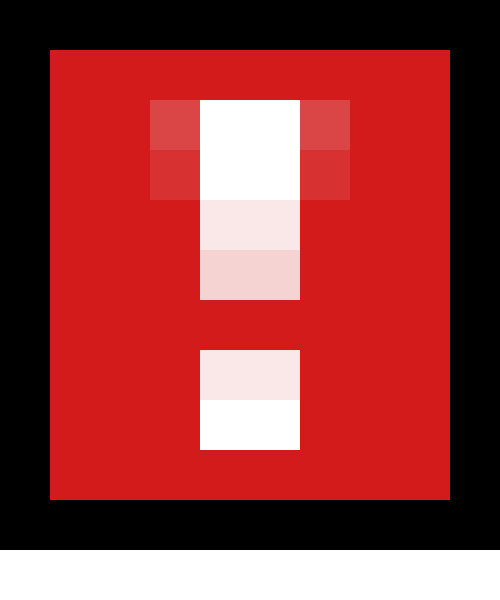 Warning: 
This includes entities which are deleted while inside the trigger. In this case activator will be invalid.
TriggerOnce:
OnStartTouch

Fired when an entity starts touching this trigger. The touching entity must pass this trigger's filters to cause this output to fire. (activator is the toucher)
OnTrigger

Fired repeatedly with a delay when an entity is in this trigger's volume. Delay is defined by Delay Before Reset key.
Base:
OnUser1 to OnUser4

These outputs each fire in response to the firing of the like-numbered FireUser1 to FireUser4 Input; see User Inputs and Outputs.
This output fires when the entity is killed and removed from the game.