Difference between revisions of "Source SDK Bugs"
m

Line 34:
Line 34:
 

==SDK Launcher==

 

==SDK Launcher==

 
 
 
+
 
+
 
+
 
+
 

* <s>Day of Defeat: Source game configuration lost when refreshing SDK content.

 

* <s>Day of Defeat: Source game configuration lost when refreshing SDK content.

 

** Is this solved with the latest DoD:S Update? If not, run DoD:S and then try again. --[[User:King2500|King2500]] 14:05, 22 Nov 2005 (PST)

 

** Is this solved with the latest DoD:S Update? If not, run DoD:S and then try again. --[[User:King2500|King2500]] 14:05, 22 Nov 2005 (PST)
---
Revision as of 11:53, 29 May 2006
For basic information and installation of the Source SDK Beta, read this page first!
See SDK Beta Changelist for a current list of changes and known issues.
To report bugs happening in-game, see Source Bug Reports.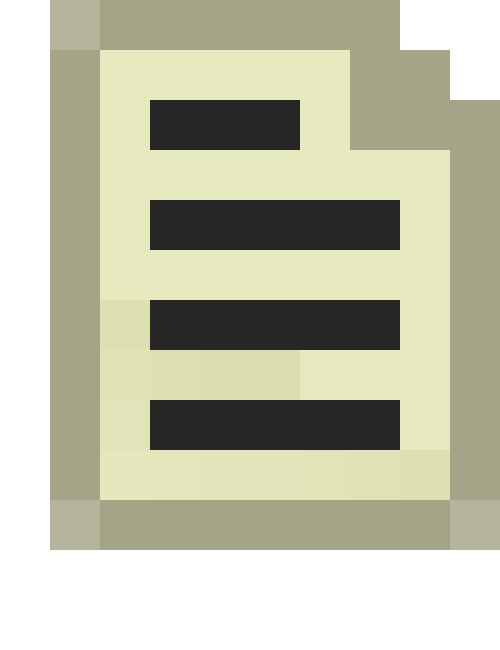 Note: 
Be sure to run the game you wish to edit before running the SDK, to make sure you have the latest updates.
SDK General Issues/Bugs
Issues with the Source SDK launcher or items that don't fit under other categories.
If you are receiving the "Unable to load C:\<SteamFolder>\counter-strike souce\bin\filesystem_steam.dll" run the game you are trying to play so its content can be refreshed. This will normally fix the problem.--Skidz 15:57, 23 Nov 2005 (PST)
Since the beta started, Steam forgets the last tab I had open on the main screen, and defaults to Store.
If Source can't find the textures used in a map, it will apparently halt the loading and display a dialog box. The only trouble is that it doesn't switch out of the HL2 loading screen, and you can't Alt+Tab out either, so all you hear is an error sound and the loading freezes, and if you don't press Return then, trying to Alt+Tab, it will look like your entire computer has frozen. I think it's the textures, but it might be the example itself. ( http://twhl.co.za/mapvault_map.php?id=1857 ) The error went away when I fixed the textures. Still, it would be nice to at least be able to Alt+Tab at the loading screen, or have the program do that automatically if it creates some kind of error dialog box. --Andreasen 19:11, 31 Jan 2006 (PST)
I have been recieving more of these errors, and can now say that they are indeed texture related. Textures that may start causing this bug are "lights/white", "lights/white001", but not "lights/white001_nochop", so that "_nochop" might be a key to understanding what causes this bug. I've caught a few glimpses of the dialog box as HL2 closes, and it sais something about "memory cannot be "read".", which I believe is a common error today. Once these errors start to occur, they will continue to occur until you use other textures, and restarting Steam will not help. --Andreasen 17:37, 8 Feb 2006 (PST)
"Steam Validation Rejected"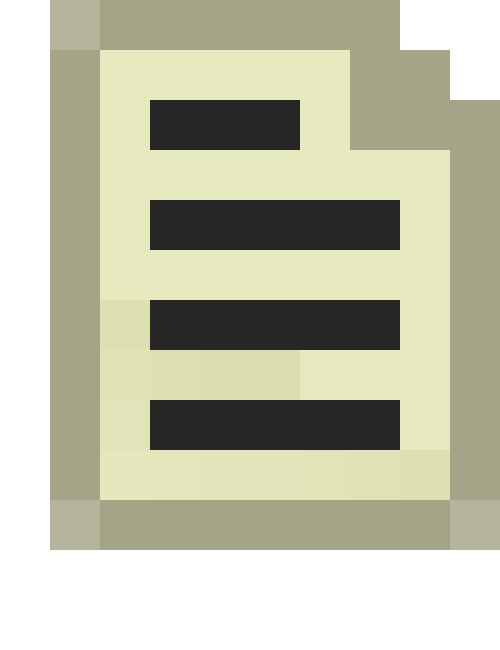 Note: 
Please see Current Known Issues for a temporary workaround for this issue. --JeffLane 13:14, 11 Jan 2006 (PST)
Steam validation rejected error message when trying to launch maps from console in main menu, I think there was a betasdk update today causing this. [Bluestrike 24 dec]

I also have this error. I have tried 3 of my own mods and i couldnt make a server. The only mod i could make a server on was sourceforts, but i couldnt see any servers available to connect to. I also tried to go back to the non beta sdk and it didnt solve anything. Bob 14:28, 26 Dec 2005 (PST)
I have this error as well, only occurs on load of a map in any Steam run game. I moved the posted fix here to the point above as it was not a fix for this issue, but for the appID thing. Hopefully there is a fix for this soon as it's put a halt on any in-game testing.
That's weird my maps only crash if launched from hammer i get "Steam validation rejected" then it returns to console, type in map <mapname> and it loads. - Pir4t
I can confirm this, maps will not launch by either console or by creating a server. Despite sugestions of setting sv_lan to 1 and sv_secure to 0 neither work or are practical solutions. -Brisck1
I have this problem but only if I load the map dirrectly from the SDK or if I type "map <mapname>" into console. When i create my own server it works though - GNXDan
SDK Launcher
Tools > Source SDK > Links > SoftImage|XSI Mod Tool.... link is broken!

This link leads to an error page. --Steamfraiser 12:53, 29 May 2006 (PDT)
http://www.softimage.com/products/Mod/v4/
Day of Defeat: Source game configuration lost when refreshing SDK content.

Is this solved with the latest DoD:S Update? If not, run DoD:S and then try again. --King2500 14:05, 22 Nov 2005 (PST)

No Configuration appears after running DoD:S.

This can be fixed by extracting a new GameInfo.txt from the DOD:S GCF file using nems GCFScape tool. --Skidz 15:50, 23 Nov 2005 (PST)

You should never have to manually extract files to fix a problem. Simply clicking "Reset Game Configuration" should fix this issue. If it doesn't, make sure you're actually running the SDK Beta instead of the standard SDK. You can check this by running Hammer and choosing About from the help menu. The version should be "4.1 SDK", and "4.0" is the non-Beta SDK. --JeffLane 10:12, 31 Dec 2005 (PST)
When I try to open Hammer in the sdk launcher after downloading the beta It wont open and it tells me "The system cannot find the file specified" - X23

Please look above for a fix.
I get the 'copying files' dialog briefly everytime I launch the SDK
Fixed with today's update. --David Speyrer 19:42, 16 Jan 2006 (PST)
It still uses the old Steam skin!

The Beta doesn't use the new Steam skin, maybe Valve will give the SDK the new skin but i think as long as the SDK works it isn't really necessary to have a new skin, indead it's looking better with it.
delay in changing "current game" of 6 seconds
Clicking on close while copying source code will crash the launcher, but the copy will complete even once the launcher has been cleared from the applaction list in task manager
It is possible to launch the Source SDK several times. In addition you can start hammer several times too.
After launching beta SDK no game confugirations appear at all. Refreshing Content and fallback to non-beta SDK doesn't work.
Hammer Editor
Main article: Source SDK Bugs/Hammer bugs
FacePoser
Options -> Make Screenshot fails to create a screenshot.
Options -> Background Color and Options -> Ground Color are non-functional
Popping sounds when playing .wav files in the Phoneme Editor. (Scrubbing through audio is painful on the ears.)
The gesture_updown and gesture_rightleft flexes appear to do nothing.
Model Viewer
The gesture_updown and gesture_rightleft flexes appear to do nothing.
Compile tools and other SDK tools
Put bugs with the compile tools (vbsp.exe, vvis.exe, vrad.exe, studiomdl.exe, bspzip.exe etc.) under here.
Possible bug which I can't recreate. Sometimes when I have a map compile launch the game after it's done, it instead launches a second copy of an application. I'll notice a second copy of FacePoser for example in my toolbar. I don't know for sure it's really doing this (maybe me half asleep), but it does seem to be occurring once in a while. Anyone else? --Holtt 01:50, 20 Jan 2006 (PST)
Hammer compiles Xbox map information. Why? How do we disable this?
Fixed by today's update.--David Speyrer 19:56, 16 Jan 2006 (PST)
vvis.exe doesn't run. Getting the Sorry for the inconvenience crash message
vrad.exe crashes when I run it. I don't know if this is related to beta SDK or not, the map I ran it on is huge 30720 in. * 30720 in. * 20480 in. (x,y,z).
I ran vrad.exe on a smaller map 4097 in. 4097 in. 844 in. (x,y,z) and it ran perfectly (The smaller map is about 5x as complex then the bigger one).
The compile tools don't close when you stop the Hammer.exe process.

I don't think this is necessarily a bad thing. This way a crashed Hammer won't kill your map compile. Nailed 23:27, 22 Nov 2005 (PST)
All Expert Compile configurations are gone.

If you roll back from the beta they will get restored.
Workaround in Beta: Delete cmdseq.wc in sourcesdk/bin directory, then choose Refresh SDK Content to fix. See Known Issues. --JeffLane 15:33, 9 Jan 2006 (PST)
I have a large map with a lot of displacements, previous to the Beta SDK I managed to get my map to 16mb (down from 27Mb) by removing some, after the Beta SDK compile with no changes my Linux specific data is over 400% and my map is now 37Mb. Computer 3.2Ghz P4B, 200GB Sata, 1GB DDR-400, FX5900 128MB AGP, XP Pro SP2. Many thanks

If you are working on a singleplayer map then you can compile with -nolinuxdata. This stops the Compile tools from storing the needed data for linux servers. Therefore if you are making a multiplayer map you cannot omit this data as then linux servers will not be able to run your map correctly.

Sadly its a multiplayer map, I just thought something might be wrong as I hadn't changed the map between compiles of the old and beta Hammer and its gone up over 20Mb

Did you compile it with HDR support? That uses much dataspace. Right now only DoD:S and Lost Coast support HDR so for now you can deactivate the HDR option, if you activated it.

No it was a fast compile on VIS and RAD with no HDR option.

I took the map over to one of my other PC's with the custom dod FGD setup and ran the vmf and the map is 10MB big, I have put all the files here Non Beta Map, I have also put all the files from a compile on my main PC running the Beta SDK where the map is 37Mb, Beta Map, ive also put the compile txt files for the beta here and non beta here if there is anything else I can do just ask. James
Valve please contact me for the source to CST cstvis, I cant be assed at the moment supporting the tools any more, and would like to see my hard work put into the offical stuff - [email protected] +61 0417-650-440 (Mobile Phone only) --Amckern 16:28, 23 Nov 2005 (PST)
Enable HDR support for HL2: Deathmatch and HL2 single player.
I had a similar problem with vrad producing illegal operations. It turned out to be some invalid solids that Hammer never catched. Oops. --Campaignjunkie (talk) 17:20, 30 Dec 2005 (PST)

I spoke too soon. My brushes are perfectly valid, and when exported to a test map, compile correctly. But somehow, it's the combination of all of these brushes that crash vrad. I don't know why. --Campaignjunkie (talk) 11:45, 31 Dec 2005 (PST)
I get the same problem. I tried refreshing the SDK content and also tried completely re-installing the SDK, but neither worked.--Loco 03:43, 29 Mar 2006 (PST)
build_sample_shaders and build_advanced_shaders are both b0rked, it throws an exception with a missing steam.dll and when you put it in with the compileshaders.exe it will complain about no steam user info.
When adding custom sounds to your map. they are unusable. you can add the files via bspzip or pakrat, and the map will run fine on local game, but when map is running on a server, it errors "Failed to load sound "example/example.wav", file probably missing from disk/repository" --Wickit 14:14, 1 Jan 2006 (PST)
The only way I could get custom sounds to work was using them with a custom env_soundscape. --User:Ultranewb 19:04, 16 Jan 2006 (EST)
Not directly a compile issue with hammer. Using the impulse 81 command to check the cubemap compiling ingame dosn't work. I get the error mesages: "Error reading weapon data file for: weapon_cubemap". If i drop the gun i get infinite errors of: "Bad pstudiohdr in GetSequenceLinearMotion()!" --Olavenspire 20 Jan 2006