Shredded Sails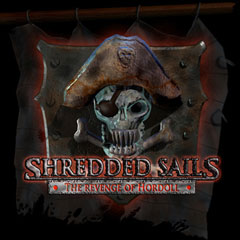 This mod for Source has been released! Download it now.
Overview
Shredded Sails is a multiplayer Half-Life 2 modification. It was developed by Teravision Games for two main purposes:
Display our abilities to develop next gen assets.
To have a sample of our capacity to work with a next gen game engine.
Characters
In the options menu you can choose from four different new characters (the first four in the player model list):
Mina (female_01.mdl)
Hordoll (Male_01.mdl)
Guards (Male02.mdl and Male_03.mdl)
Maps
Right now you can play in two versions of the same map:
ss_towers_day
ss_towers_night
Screenshots
Download
Download (138 MB)
Future development
Shredded Sails has served its initial purpose but we are thinking of continuing its development. For example, we would like to add new custom weapons, our own custom HUD, more assets and more maps, as well as a new interesting gameplay.
External links