Resident Evil Twilight
This mod for Source is no longer being developed.
Resident Evil:Twilight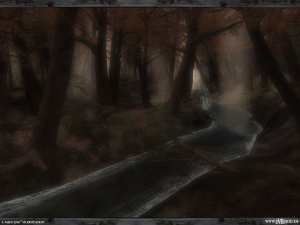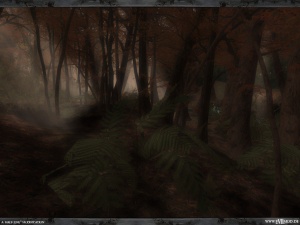 The streets are empty, dusty and dry. After strange appearances and incidents have flashed through the press, frightening the entire population of Raccoon City, everything happened hit by hit. Citizens disappeared. The number of victims of brutal assassinations increased rapidly. The police couldn't do anything. Three days later – everything was different…
Two young men are driving through the wilderness. The road is old and rarely used. The only intact route after the police jammed the Arklay pass. Destination: Raccoon City – Marble River
Alec Baker and John Derosso didn't realise that no cars were coming from the opposite direction, nor any local radio stations were reachable. Alec's well planed bachelor resignation at Marble River near Raccoon City should uncover as a nightmare which would change their two lives – or terminate them.
---
Dive into the deep universe of Resident Evil: Twilight and return to the scenery where everything began. Engage deeper into the horror of Raccoon City than you ever did before. Explore new environments like Raccoon Fields, a small suburb near Raccoon City, and fight against new "bio-weapons" of the Umbrella-Corp. Experience a completely new single-player story or defeat your opponents in the multiplayer mode.
And finally....survive the nightmare of Resident Evil: Twilight
Features
Completely new single player experience
Inventory system to collect items and weapons
Weapon modifications possible (Added grenade launcher/target systems)
Work with NPCs together to survive
Multiplayer Features/Modes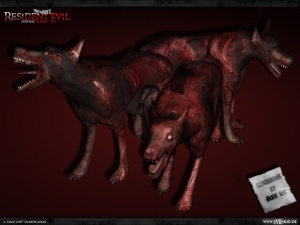 Deathmatch: Simple Deatmatch
Team Deathmatch: Simple Team Deathmatch
TBTA: Take Back The Antidote. One infectet Team tries to get the Antidote from the other Team who must protect it.
Coop: Play the Singleplayer mode or new episodes with your friends together
Media
More Media can be found on Evilmod.de
History
Coming soon...
Moonlight Interactive
Resident Evil: Twilight is developed by Moonlight Interactive a group of developers, who want to bring the great atmosphere and the gameplay of Resident Evil back to the computer. The Team of Moonlight Interactive have already developed a Mod for Half-life².
Short Information about the Team:
Multinational Team (From Germany/England/USA)
Experienced in-game design/developing (Half-Life 1/FarCry)
Well organised via SVN systems
---
Projects of the Moonlight Interactive Team:
Other info
---
We're still searching for experienced modders in the following duties:
HL² Coding
Character Design
Modeling Character/Weapons
If you're interested just contact us.