Portal 2 Lab Rat
This page is a candidate for speedy deletion because:

This mod article does not meet the Mod profile criteria, generally because the article does not include proof of concept, either at the time of tagging this article or within a week of this article's creation or has not been updated for over a year.

If you disagree with its speedy deletion, please explain why on its talk page. If this page obviously does not meet the criteria for speedy deletion, or you intend to fix it, please remove this notice, but do not remove this notice from articles that you have created yourself.
Administrators - Remember to check if anything links here and the page history (last edit) before deleting.
Portal 2 Lab Rat is a Portal 2 mod inspired by the Portal 2 Lab Rat comic.[1] The mod will feature a single player campaign and co-op campaign. There is currently no further information on the mod.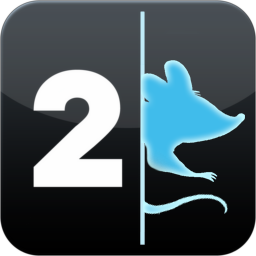 The Development Team
Douglas Hoogland (TopHATTwaffle) - Lead Single player design and Level Design, Project Lead
Andrew Dehnart (Nicadeamas) - Story and Level Design
Jack Parsons (HackerOperJP) - Lead Co-op design and Level Design
Brandon Cook (Dustpup) - Level Designer, World modeler
Matthew Ruffino (they.call.me.ruffi) - Voice Actor (Rat Man)
Robert Harmon (Lethys) - Voice Actor (Cave Johnson, GLaDOS, Announcer)
Application
Who we are looking for:
Modelers
Mappers/Level designers
Sound engineer
Don't see your position here? Tell us in an email what your skills are!
Think you're a good fit for the team? Send a e-mail to: [email protected] Tell us why we need you on the team!