Npc dog
Entity Description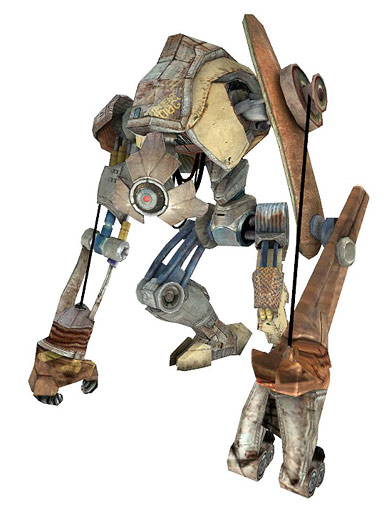 Dog is one of the main characters introduced in Half-Life 2. Dog can play fetch and pick up things.
Also see descriptions for Dog and other Half-Life Continuity
Dog does not have any battle AI, and therefore will simply run away when faced with enemies. All of Dog's battles in Half-Life 2 were scripted.
Keyvalues
Flags
Inputs
SetPickupTarget <target_destination>
Sets the target entity for Dog to pickup.
StartCatchThrowBehavior <target_destination>
Tells Dog to start playing with the player. You can pass the name of the object you want him to play with, otherwise he'll just use the closest phys_object.
StopCatchThrowBehavior <target_destination>
Stop the catch and throw behavior.
Tells Dog the physgun just picked up an object.
Tells Dog to wait for the player to throw an object at him.
Tells Dog to stop waiting for the player.
SetThrowArcModifier <float>
Used to pass in a modifier for Dog's object flight arc.
SetThrowTarget <target_destination>
Set Dog's throw target (pass in !player if you want the player)
Turn Dog's bone followers off
Turn Dog's bone followers on
Outputs
Fires when Dog throws an object.
Fires when Dog picks up an object.
Fires when Dog catches an object.