List of INFRA Soundscapes
Here is a list of soundscapes for use in
INFRA. An easy way of testing them is to use the playsoundscape console command, which includes limited searching for soundscape names so you shouldn't have to print out a copy of this list for reference.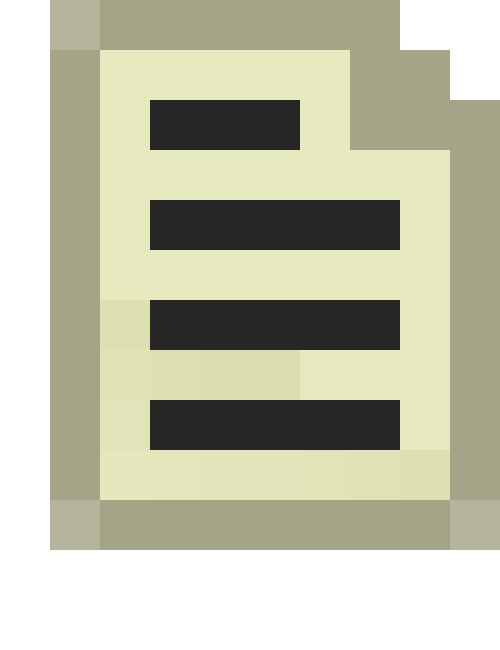 Note: 
Old
means that soundscape has missing sounds and will not play correctly, because its from early development.
INFRA
has a lot of them, but these soundscapes can be restored by finding missing sounds from other games such as
Portal 2
,
HL2
and

EP2
.
Generic and test
| Name | Description | preset DSP | Position Number | Position Description |
| --- | --- | --- | --- | --- |
| automatic | DSP 1 | DSP 1 | | |
| automatic_dialog | This soundscape enables automatic dsp at 50% mix - good if you have a lot of dialog that must be understood at any distance. | DSP 1 | | |
| Nothing | Nothing | DSP 0 | | |
| GenericIndoor | Old Loud fluorescent lights. | DSP 1 | | |
| GenericOutdoor | Old Fluorescent lights and maschine. | DSP 1 | 0 | maschine |
Bank
| Name | Description | preset DSP | Position Number | Position Description |
| --- | --- | --- | --- | --- |
| bank.meetingroom | Fluorescent lights, computer noice and quiet mashine beeping. | | 0 | machine beeping |
| | | | 1 | computer noice |
| bank.stairwell.001 | Quiet ventilated room | | | |
Bunker
| Name | Description | preset DSP | Position Number | Position Description |
| --- | --- | --- | --- | --- |
| bunker.tunnel_start_001 | Underground bunker tunnel ambience with dripping water, random abstract sounds and distant metal rattle. | DSP 1 | | |
| bunker.tunnel_start_002 | Simular to above, but with machine sounds. | DSP 1 | 0 | ventilation |
| | | | 1 | air conditioner |
| | | | 2 | machine |
| | | | 3 | air conditioner |
| bunker.guard_room_001 | Simular to bunker.tunnel_start_001, but with fluorescent lights and less frequent water drips. | | 0 | tunnel ambient |
| | | | 1 | fluorescent lights |
| bunker.control_room_001 | Quiet ventilated bunker room. | DSP 1 | 0 | machine |
| | | | 1 | small fan |
| | | | 2 | air conditioner |
| bunker.class_room_001 | Underground bunker room ambience with fluorescent lights. | DSP 1 | 0 | vol 0.6 fluorescent lights |
| | | | 1 | vol 0.4 fluorescent lights |
| | | | 2 | vol 0.4 fluorescent lights |
| bunker.ventilation_001 | Windy ventilation ambient with strange sounds, distant metal rattle and random abstract sounds. | DSP 1 | | |
| bunker.ventilation_002 | Simular to above, but with city noice. | DSP 1 | | |
| bunker.ventilation_003 | Simular to bunker.ventilation_001, but with mashine noices and water flow. | DSP 1 | 0 | some engine |
| | | | 1 | water flow |
| bunker.ventilation_004 | Simular to bunker.ventilation_001, but with many ventilation noices. | DSP 1 | 0 | some engine |
| | | | 1 | ventilation |
| | | | 2 | ventilation |
| | | | 3 | ventilation |
| | | | 4 | ventilation |
| bunker.pool_place_001 | Very quiet room hum with machine, water driping and sound of falling tiny rock debris. | | 0 | air conditioner |
| | | | 1 | old scratchy machine |
| bunker.bunker.bar_room_001 | Quiet ventilated room hum with wood and metal creaking, water driping and sound of falling tiny rock debris. | | 0 | fluorescent lights |
| | | | 1 | strange bunker computer |
| bunker.bunker.bar_room_002 | Ventilated room with wood and metal creaking and sound of falling tiny rock debris. | | 3 | fluorescent lights |
| bunker.room_G1_001 | Ventilated room with fan and spooky ambient. | | 0 | fluorescent lights |
| bunker.room_G2_001 | Simular to above, but with strange bunker computer and diffrent spooky ambient. | | 0 | strange bunker computer |
| | | | 1 | steam pipe |
| bunker.room_G3_001 | Ventilated room with wood and metal creaking. | | | |
| bunker.room_G4_001 | The same as above, but with fluorescent lights. | | 0 | fluorescent lights |
| bunker.room_G6_001 | The same as bunker.room_G3_001 | | | |
| bunker.lab_001 | Isolated room. | | 0 | machine beeping |
| bunker.lab_002 | Simular to above, but quiter + deep ambience. | | 0 | machine beeping |
| bunker.lab_hallway_001 | Deep ambience with machine and metal stress | | 0 | machinery hum |
| | | | 1 | rock abrasion? |
| | | | 2 | quiet machine |
| | | | 3 | fluorescent lights |
| | | | 4 | water in pipe |
| bunker.stairs_001 | Deep and windy ambience with random metal sounds | | 0 | fluorescent lights |
| | | | 1 | ventilation |
| bunker.metro_hall_001 | Cave ambience with random metal sounds, water dripping and rock debris. | | | |
| bunker.body_hall_001 | Simular to above. | | | |
| bunker.guard_hallway_001 | Bunker ambience with ventilation and metal sounds. | | 0 | ventilation |
| | | | 1 | fluorescent lights |
| | | | 2 | air conditioner |
| | | | 3 | fluorescent lights |
| | | | 4 | fluorescent lights |
| bunker.guard_hallway_002 | Bunker ambience with ventilation. | DSP 1 | | |
| bunker.guard_shower_001 | Dripping water and metal stress. | | 0 | ventilation |
| bunker.guard_room_001 | Bunker ambience with metal sounds | DSP 1 | 0 | fluorescent lights |
| | | | 1 | ventilation |
| bunker.guard_room_002 | Bunker ambience with ventilation and wood and metal creaking. | | | |
| bunker.file_room_001 | The same as above. | | | |
| bunker.tape_room_001 | Bunker ambience with ventilation and wood and metal creaking. | DSP 1 | 0 | ventilation |
| | | | 1 | fluorescent lights |
| bunker.meeting_room_001 | Bunker ambience with ventilation, wood and metal creaking and machinery hum. | DSP 1 | 0 | machinery hum |
| | | | 1 | fluorescent lights |
Business
| Name | Description | preset DSP | Position Number | Position Description |
| --- | --- | --- | --- | --- |
| business.park_001 | Windy city ambient with often police siren, rare helicopter. | DSP 1 | 0 | radio music 4 |
| | | | 1 | water flow |
| | | | 2 | people talking |
| | | | 3 | cars ambience |
| business.park_002 | Simular to above. | DSP 1 | 0 | cars ambience |
| | | | 1 | muffled music |
| business.park_003 | Simular to above. | DSP 1 | 0 | cars ambience |
| | | | 1 | water flow |
| business.street_001 | Simular to above. | DSP 1 | 0 | shaking loop |
| | | | 1 | cars ambience |
| business.street_002 | Simular to above. | DSP 1 | 0 | water flow |
| | | | 1 | cars ambience |
| business.alley_001 | Simular to above. | DSP 1 | 0 | cars ambience |
| business.alley_002 | Simular to above. | DSP 1 | 0 | cars ambience |
| | | | 1 | muffled music |
| | | | 2 | kebab shop music |
| business.tunnel_001 | Dripping water, ventilation. | DSP 1 | 0 | water flow and dripping |
| | | | 1 | radio music 4 |
| business.substation_001 | Dripping water, ventilation, fluorescent lights | | 0 | transformer and water drips |
| business.garage_001 | Windy city ambience, diesel engine, deep tone. | DSP 1 | 0 | ventilation |
| business.garage_002 | fluorescent lights, garage ambience | | | |
| business.tenement_001 | Apartament party hallway with windy city ambient | | 0 | muffled music and random glass breaking, screeming |
| | | | 1 | steps and random hitting |
| | | | 2 | kebab shop music |
| | | | 3 | cars ambience and wind |
| business.greenwar_001 | Quiet ventilated room. | | 0 | transformer |
| | | | 3 | cars ambience with windy city ambient |
| business.greenwar_002 | Quiet ventilated room. | | 0 | radio music 7 |
| business.greenwar_003 | Ventilated room | | | |
Central
| Name | Description | preset DSP | Position Number | Position Description |
| --- | --- | --- | --- | --- |
| central.watertunnel_003 | Deep tone underground tunnel, very quiet water ambient, with random metal sounds and dripping water | DSP 1 | | |
| central.watertunnel_002 | similar to above, but without metal sounds | DSP 1 | | |
| central.watertunnel_001 | similar to central.watertunnel_002, but with louder water ambient. | DSP 1 | 0 | water pipe |
| | | | 1 | steam pipe |
| | | | 2 | fluorescent lights |
| | | | 3 | water ambience |
| | | | 4 | fluorescent lights |
| central.hallway_001 | Deep tone mixed with closed room ambient. | | 0 | water ambience |
| | | | 1 | fluorescent lights |
| central.hallway_002 | Similar to above, but spooky atmosphere | | 0 | crackling electricity |
| | | | 1 | fluorescent lights |
| | | | 2 | machine |
| tunnel.collapsing_001 | Deep ambience. | | | |
| tunnel.metro_001 | Tunnel ambience, with distant collapsing tunnel sounds | DSP 1 | 0 | Hum |
| | | | 1 | machine |
| central.station_001 | Closed area with deep tone, people talking and city ambience, sometimes helicopter | DSP 1 | | |
| tunnel.metro_001 | Windy tunnel | DSP 1 | | |
City
| Name | Description | preset DSP | Position Number | Position Description |
| --- | --- | --- | --- | --- |
| city.citysounds | City ambience: cars, wind, police sirens, sometimes helicopter | | | |
| city.metrostation | Old Thumper ambience, wind, and container hotel fluorescent lights. | DSP 1 | | |
| city.metrostation2 | Old Windy ambience with machine hum and random abstract sounds. | DSP 1 | | |
| city.blackout | Old Wind and sometimes distant train passes, sometimes alarm and sometimes explosion in the distance. | DSP 1 | | |
Dam
| Name | Description | preset DSP | Position Number | Position Description |
| --- | --- | --- | --- | --- |
| dam.elevator | Wind and singing birds. | | | |
| dam.interior1 | Deep ambience with crumbling rock debrits. | | | |
| dam.hartman_office | Deep ambience with spooky atmosphere. | | | |
| dam.exterior | Forest ambience with waterfall. | | | |
Easteregg
| Name | Description | preset DSP | Position Number | Position Description |
| --- | --- | --- | --- | --- |
| cube | Old Si-fi abstract industrial machinery ambience. | | | |
| easteregg.city_gate_end_001 | Spooky ambience. | | 0 | Strange ambient |
| | | | 1 | Very quiet machine |
| | | | 2 | Ventilation |
| | | | 3 | Engine |
| easteregg.open_sewer_station_001 | Deep underground ambient with metal stress. | | 0 | Machine hum |
| | | | 1 | Fan |
| | | | 2 | Fluorescent lights |
| | | | 3 | Air conditioner |
| | | | 4 | City ambience |
| | | | 5 | 'Breathing' ambience |
| easteregg.open_sewer_elevator_001 | Deep underground elevator shaft with cave ambience. | | | |
Electric
| Name | Description | preset DSP | Position Number | Position Description |
| --- | --- | --- | --- | --- |
| Electric.controlroom_001 | Old Hotel refrigeration + some buzzing sounds. | | | |
Ending
| Name | Description | preset DSP | Position Number | Position Description |
| --- | --- | --- | --- | --- |
| ending2.inside | Mark's house. Closed area. | | 0 | Fluorescent lights |
| ending2.outside | Snowy wind, sometimes barking dog. | | 0 | muffled music |
| ending3.inside | Quiet closed area. | | 0 | Fluorescent lights |
| | | | 1 | Fire |
Exterior
| Name | Description | preset DSP | Position Number | Position Description |
| --- | --- | --- | --- | --- |
| reservoir.exteriorkoppi | Forest ambience with birds. | | | |
| reservoir.exteriorb | Simular to above, but with quiet cave ambience. | | | |
| reservoir.exterior | Simular to above but louder and mosquito buzzing. | | | |
| tunnel2.exterior | Forest ambience, but without crows and less forest sounds | | | |
| storm.raining | Old Windy storm with crows. | | | |
Field
| Name | Description | preset DSP | Position Number | Position Description |
| --- | --- | --- | --- | --- |
| field.outside_001 | Forest ambience with birds, wind, water flow and mosquito buzzing. | | | |
| field.outside_rain_001 | Storm ambient. | | | |
| field.barn_001 | Intirior with creaking wood and crows. | | 0 | forest ambience |
| field.barn_rain_001 | Simular to above, but with storm. | | | |
| field.lobby_rain_001 | Storm. | | 0 | storm |
| field.lobby_stairs_001 | Simular to field.lobby_office_001, but a bit louder rain. | | 0 | diesel generator |
| | | | 1 | storm |
| field.lobby_office_001 | Intirior, outside storm. | | 0 | diesel generator |
| | | | 1 | storm |
| field.lobby_office_002 | Simular to above, but a bit louder diesel generator. | | 0 | diesel generator |
| | | | 1 | storm |
| field.lobby_generator_001 | Simular to above, but a bit louder diesel generator and loder storm. | | 0 | diesel generator |
| villa.cellar_rain | Very quiet ambience with creaking wood. | | 0 | water dripping and crumbling rock debris |
| | | | 1 | storm |
Furnace (Stalburg Steel)
| Name | Description | preset DSP | Position Number | Position Description |
| --- | --- | --- | --- | --- |
| furnace.start_tunnel_001 | Quiet tunnel, with quiet wind. | | 0 | quiet machine |
| | | | 1 | generator |
| | | | 2 | fluorescent lights |
| furnace.start_tunnel_001b | Quiet tunnel, with quiet wind. | | 0 | quiet machine |
| | | | 1 | generator |
| | | | 2 | fluorescent lights |
| furnace.start_tunnel_002 | Quiet tunnel with cracking rock debris. | | 0 | fluorescent lights |
| | | | 1 | machinery hum |
| | | | 2 | fan |
| | | | 3 | Deep hum and someone coughing |
| furnace.entrance_001 | Open intirior, quiet forest ambience. | | | |
| furnace.outside_001 | Forest ambience, wind and birds. | | | |
| furnace.hall_001 | Deep ambience with quiet industrial sound, crows, crumbling rock debris and distant metal sounds. | DSP1 | | |
| furnace.mahmakellari_001 | Deep ambience, slime sound, crumbling rock debris and quiet water ambience. | DSP1 | 0 | mahma |
| | | | 1 | slime |
| | | | 2 | water flow |
| | | | 3 | water ambience |
| furnace.mahmakellari_002 | Simular to above, but with quiter slime and water ambience. | DSP1 | 0 | mahma |
| | | | 1 | slime |
| | | | 2 | water flow |
| | | | 3 | water ambience |
| furnace.mahmakellari_003 | Simular to above, but with quiter mahma. | DSP1 | 0 | mahma |
| | | | 1 | slime |
| | | | 2 | water flow |
| | | | 3 | water ambience |
| tower.outside_001 | Wind. | DSP1 | | |
| tower.cottage_outside | forest ambience, wind, birds, mosquito buzzing, insects. | | | |
| tower.cottage_inside | Simular to above, but quiter and deep ambience. | DSP1 | | |
| tower.office_001 | Deep ambience. | DSP1 | | |
| tower.office_001_wind | Deep ambience with quiet wind. | DSP1 | | |
| tower.steelfactory_inside_001 | Area with crows, wood creaking | DSP1 | | |
| tower.steelfactory_inside_002 | Simular to above, but with louder wood creaking. | DSP1 | | |
| tower.steelfactory_inside_003 | Simular to above, but with rock debris. | DSP1 | | |
| tower.steelfactory_inside_004 | Deep ambience with very quiet wind and metal stress | DSP1 | 0 | very quiet groaning machine |
| tower.steelfactory_inside_005 | Deep ambience with metal stress | DSP1 | | |
| tower.steelfactory_controlroom_001 | Quiet ambience with crows and cracking rock debris | DSP1 | | |
Industiral
| Name | Description | preset DSP | Position Number | Position Description |
| --- | --- | --- | --- | --- |
| Industrial.concrete | Old Random sounds of concrete fragments impact. | DSP1 | | |
| Industrial.flooded_turbinehall | Old Watrer ambience and dripping water. Sometimes electric buzz sound. | DSP1 | | |
| Industrial.sparks | Old Quick sparks with medium intensity. | DSP1 | | |
| Industrial.generators | Old Heavy loud generators. | DSP1 | | |
| Industrial.warehouseempty | Old Hotel refrigeration ambience. | DSP1 | | |
| Industrial.Powerplant | Warehouse ambient with dripping water. | DSP1 | | |
| Industrial.duct | Old Light wind with gust and sometimes metallic impact or truck passes | DSP1 | | |
Isle
| Name | Description | preset DSP | Position Number | Position Description |
| --- | --- | --- | --- | --- |
| isle.mine_001 | Cave ambience with quiet wind. | | 0 | city docs ambience |
| isle.outside_001 | City docs with wind, sometimes helicopter, police sirens and birds. | | | |
| isle.outside_002 | Simular to above. | | 1 | camp fire |
| isle.warehouse_001 | Warehouse ambience with metal stress and quiet city docs ambience. | | | |
| isle.warehouse_office_001 | Open interior. City docs ambience with wood creaking and water drips drips. | | | |
| isle.warehouse_002 | Warehouse ambience with wood creaking and water drips drips. | | | |
| isle.warehouse_003 | Simular to above. | | 0 | city docs ambience |
| | | | 1 | camp fire |
| isle.cave_001 | Cave ambience, with deep tone and dripping water. | | 0 | city docs ambience |
| isle.cave_002 | Simular to above, but with louder cave ambience and crumbling rock debris. | | 0 | water ambience |
| | | | 1 | water flow loop |
| isle2.outside_001 | Windy city docs ambience, with birds,sometimes helicopter. | | 0 | steam leaking |
| | | | 1 | diesel generator |
| | | | 2 | diesel generator |
| | | | 3 | machinery hum |
| isle2.generator_room_001 | Generator room under bridge, deep tone. | | 0 | fan |
| | | | 1 | crackling electricity |
| | | | 2 | fluorescent lights |
| isle2.trailer_001 | Generator room under bridge, deep tone. | | 1 | machine and ticking sound |
| | | | 2 | diesel generator |
| isle2.castle_001 | Quiet tone with water drips. | | 0 | diesel generator |
| | | | 1 | boiling water and furnace |
| isle2.castle_002 | Quiet tone. | | | |
| isle2.store_001 | Deep tone room with sometimes police siren. | | | |
| isle2.berg_hideout_001 | Deep tone room with spooky atmosphere, sometimes wood creaking, steps. | | 0 | heart beating music (berg and kleinmann) |
| isle2.berg_hideout_002 | Deep tone room with sometimes wood creaking. | | | |
| isle3.start_001 | Windy tone room. | | 0 | fan |
| | | | 1 | crackling electricity |
| | | | 2 | fluorescent lights |
| isle3.bridge_tunnels_001 | Quiet tunnel ambience. | | 0 | radio 5 music |
| isle3.bridge_under_001 | Windy tunnel ambience with metal stress. | | 0 | city docs ambience |
| | | | 1 | machine with metal stress |
| isle3.bridge_storage_001 | Deep tone room. | | 0 | machine |
| | | | 1 | ventilation |
| isle3.control_room_001 | Deep tone room. | | 0 | air conditioner |
| | | | 1 | computer |
| | | | 2 | broken harddisk |
| isle3.outside_001 | Windy city docs ambience, crows. | DSP 1 | 0 | machine |
| | | | 1 | air conditioner |
| | | | 2 | steam leaking and water pump |
| | | | 3 | steam leaking |
| | | | 4 | crackling electricity |
| | | | 5 | ventilation |
| | | | 6 | radio 4 music |
| isle3.ship_inside_001 | Deep tone room with wood creaking. | | 0 | air conditioner |
| | | | 1 | machine |
| | | | 2 | radio 4 music |
| | | | 3 | sleeping |
Metro
| Name | Description | preset DSP | Position Number | Position Description |
| --- | --- | --- | --- | --- |
| metro.outside_001 | Forest ambience with passing cars and city ambience with birds. | | | |
| metro.outside_001_hut | Forest ambience with passing cars and city ambience with birds. | | | |
| metro.outside_002 | Simular to metro.outside_001, but with quiter city ambience. | | | |
| metro.under_river_001 | Watery ambience with dripping water passing cars and quiet forest ambience. | | | |
| metro.under_river_002 | Simular to above but louder city and forest ambience and quiter water ambience. | | | |
| metro.street_001 | City ambience with passing cars, sometimes helicopter. | | | |
| metro.internet_room_001 | Quiet room with computers. | | 0 | fan |
| | | | 1 | machine beeping |
| | | | 2 | machinery hum |
| | | | 3 | computer |
| | | | 4 | computer |
| | | | 5 | broken harddisk |
| metro.internet_room_002 | Quiet room with mahma. | | 0 | machine |
| | | | 1 | air conditioner |
| | | | 2 | mahma |
| metro.internet_sewer_001 | Water ambience with dripping water. | | | |
| metro.internet_sewer_001 | Wind with dripping water and quiet city and forest ambience. | | | |
| metro.start_room_001 | Quiet room with machine and quiet passing sound. | | 0 | machinery hum |
| metro.transformer_building_001 | Quiet room with machine and quiet passing sound. | | 0 | fluorescent lights |
| | | | 1 | transformer |
| | | | 2 | transformer |
| | | | 3 | machinery hum |
| metro.key_building_001 | Wood creaking with quiet forest and city ambience. | | | |
| metro.forklift_room_001 | Quiet room with quiet city ambience. | | | |
| metro.factory_room_001 | Room with crumbling rock debris sometimes metal stress. | | | |
| metro.fire_room_001 | Windy room with quiet city and forest ambience. | | | |
| metro.fire_room_002 | Room with crumbling rock debris and sometimes metal. | | | |
| metro.pump_room_001 | Room with crumbling rock debris and sometimes metal. | | 0 | machine |
| | | | 1 | fluorescent lights |
| | | | 2 | other machine |
| metro.pump_hallway_001 | City ambience. | | 0 | machine |
| | | | 1 | fluorescent lights |
| | | | 2 | other machine |
| metro.sewer_001 | Room with water ambience and cave ambience with mahma, dripping water, random metalic sounds. | | 0 | slime |
| | | | 1 | water flow |
| metro.UMW_furnace_room_001 | Room with deep tone. | | 0 | furnace (silent, vol 0) |
| | | | 1 | air conditioner |
| | | | 2 | machine |
| | | | 3 | fluorescent lights |
| metro.UMW_inside_001 | Room with deep tone and metro station sounds. | | 0 | fluorescent lights |
| | | | 1 | air conditioner |
| | | | 2 | radio 1 music |
| | | | 3 | air conditioner |
| | | | 4 | fluorescent lights |
| | | | 5 | engine room |
| metro.UMW_office_001 | Room with deep tone and metro station sounds. | | 0 | computer |
| | | | 1 | computer |
| | | | 2 | computer |
| | | | 3 | air conditioner |
| | | | 4 | fluorescent lights |
| | | | 5 | computer |
| metro.station_001 | Metro station ambience with quiet city ambience. | | 0 | fluorescent lights |
| | | | 1 | computer |
| | | | 2 | fluorescent lights |
| | | | 3 | machine |
| | | | 4 | fluorescent lights |
| | | | 5 | fluorescent lights |
| | | | 6 | air conditioner |
| | | | 7 | air conditioner |
| metro.station_aziz_001 | Simular to above, but with quiter city ambience. | | 0 | air conditioner |
| | | | 1 | fan |
| | | | 2 | fluorescent lights |
Office
| Name | Description and Notes |
| --- | --- |
| office.offices | |
| office.hallway | |
| office.lobby | |
| office.sauna | |
| office.emergencyexit | |
| office.garage | |
Powerstation
| Name | Description and Notes |
| --- | --- |
| powerstation.start_001 | |
| powerstation.start_002 | |
| powerstation.coal_hallway_001 | |
| powerstation.coal_hallway_002 | |
| powerstation.coal_pit_001 | |
| powerstation.stairs_001 | |
| powerstation.end_room_001 | |
| powerstation.end_hall_001 | |
| powerstation.end_hallway_001 | |
| powerstation.end_control_room_001 | |
Prologue
| Name | Description and Notes |
| --- | --- |
| prologue.sewer_001 | |
| prologue.pipe_tunnel_001 | |
| prologue.pipe_tunnel_002 | |
| prologue.water | |
Reactor
| Name | Description and Notes |
| --- | --- |
| reactor.flooded_area_001 | |
| reactor.SNW_stairs_001 | |
| reactor.rod_room_outside_001 | |
| reactor.rod_room_001 | |
| reactor.SNW_control_room_001 | |
| reactor.SNW_showers_001 | |
| reactor.SNW_sleeping_room_001 | |
| reactor.SNW_hallway_001 | |
Reserve
| Name | Description and Notes |
| --- | --- |
| reserve1.pontikka | |
| reserve3.cave_001 | |
| reserve3.cave_002 | |
| reserve3.building_001 | |
| reserve3.tunnel_001 | |
Sawmill
| Name | Description and Notes |
| --- | --- |
| sawmill.pp_off | |
| sawmill.pp | |
| sawmill.water_room_off | |
| sawmill.water_room | |
| sawmill.wood_room | |
Server Room
| Name | Description and Notes |
| --- | --- |
| server_room | |
| server_room_002 | |
Servicetunnel
| Name | Description and Notes |
| --- | --- |
| servicetunnel.tunnel_001 | |
| servicetunnel.outside_down_001 | |
| servicetunnel.pipe_hell_001 | |
| servicetunnel.outside_main_001 | |
| servicetunnel.outside_room_001 | |
| servicetunnel.outside_room_002 | |
| servicetunnel.outside_door_001 | |
| servicetunnel.sewer_001 | |
| servicetunnel.sewer_room_001 | |
| servicetunnel.electric_room_001 | |
| servicetunnel.simulator_001 | |
| servicetunnel.simulator_stairs_001 | |
| servicetunnel.walter_area_001 | |
| servicetunnel.walter_area_002 | |
| servicetunnel.walter_area_003 | |
| servicetunnel.bunker_area_001 | |
| servicetunnel.beer_room_001 | |
| servicetunnel.elevator_room_001 | |
| servicetunnel.secret_room_001 | |
Sewer
| Name | Description and Notes |
| --- | --- |
| sewer.hartman_001 | |
| sewer.hartman_002 | |
| sewer.end_001 | |
| sewer.flood_doors_control_001 | |
| sewer.bolt_cutter_room_001 | |
| sewer.collapsed_001 | |
| sewer.floodgate_001 | |
| sewer.ladder_tunnel_001 | |
| sewer.ladder_tunnel_002 | |
| sewer.water_room_001 | |
| sewer.hartman_jail_001 | |
Skyscraper
| Name | Description and Notes |
| --- | --- |
| skyscraper.walter_office_001 | |
| skyscraper.walter_office_002 | |
Stormdrain
| Name | Description and Notes |
| --- | --- |
| stormdrain.drainage_pump_pit_001 | |
| stormdrain.room_001 | |
| stormdrain.stormdrain_001 | |
| stormdrain.cistern_001 | |
| stormdrain.duct_001 | |
| stormdrain.copan_001 | |
| stormdrain.water_tunnel_001 | |
| stormdrain.water_tunnel_002 | |
| stormdrain.water_tunnel_002b | |
| stormdrain.minitrain_tunnel_001 | |
| stormdrain.minitrain_tunnel_002 | |
| stormdrain.minitrain_room_001 | |
| stormdrain.ladder_room_001 | |
| stormdrain.ugu_tunnel_001 | |
| stormdrain.opensewer_tunnel_001 | |
| stormdrain.opensewer_room_001 | |
| stormdrain.stairs_room_001 | |
| stormdrain.stairs_room_002 | |
| stormdrain.ugu_cave_001 | |
| stormdrain.ugu_cave_002 | |
| stormdrain.water_tunnel_003 | |
| stormdrain.water_tunnel_004 | |
Tech
| Name | Description and Notes |
| --- | --- |
| tech.controlroom | |
| tech.electric | |
| tech.office | |
| tech.office_blackout | |
| tech.office_blackout_wet | |
Tenements
| Name | Description and Notes |
| --- | --- |
| tenements.outside_001 | |
| tenements.outside_002 | |
| tenements.outside_003 | |
| tenements.apartment_doors_001 | |
| tenements.mushroom_apartment_001 | |
| tenements.border_room_001 | |
| tenements.shop_001 | |
| tenements.stairs_001 | |
| tenements.stairs_002 | |
| tenements.stairs_hideout_001 | |
| tenements.office_001 | |
Tunnel
| Name | Description and Notes |
| --- | --- |
| tunnel1.pipe_room_001 | |
| tunnel.room_004 | |
| tunnel.room_003 | |
| tunnel.watertreatment | No sound files referenced. |
| tunnel.corridor | |
| tunnel.room_001 | |
| tunnel.room_002 | |
| sewer.tunnel_01 | |
| sewer.tunnel_02 | |
| tunnel.crumbling | |
| tunnel2.office_room_001 | |
| tunnel2.room_001 | |
| tunnel2.pipe_room_001 | |
| tunnel2.pipe_room_002 | |
| tunnel2.room_002 | |
| tunnel3.watertunnel_001 | |
| tunnel2.chlorine | |
| tunnel3.watertunnel_002 | |
| tunnel3.watertunnel_003 | |
| tunnel3.watertunnel_003_planks | |
| tunnel3.foliage_building_001 | |
| tunnel3.foliage_building_002 | |
| tunnel3.generator_room_001 | |
| tunnel3.room_001 | |
| tunnel3.room_002 | |
| tunnel3.room_003 | |
| tunnel3.pipe_001 | |
| tunnel3.collapsed_tunnel_001 | |
| tunnel2.cave_001 | |
| tunnel3.newtunnel_room_001 | |
| tunnel3.newtunnel_hallway_001 | |
| tunnel3.newtunnel_dam_001 | |
| tunnel3.newtunnel_cave_001 | |
| tunnel3.end_tunnel_001 | |
| tunnel3.end_watertunnel_001 | |
| tunnel3.raft_001 | |
| tunnel3.foliage_place_001 | |
| tunnel3.foliage_hallway_001 | |
Villa
| Name | Description and Notes |
| --- | --- |
| villa.interior | |
| villa.outside | |
| villa.cellar | |
| villa.tunnel | |
| villa.cabin | |
Waterplant
| Name | Description and Notes |
| --- | --- |
| waterplant.pipe_place_001 | |
| waterplant.sewer_stairs_001 | |
| waterplant.sewer_room_001 | |
| waterplant.sewer_tunnel_001 | |
| waterplant.raw_water_room_001 | |
| waterplant.flocculation_room_001 | |
| waterplant.flocculation_room_002 | |
| waterplant.flocculation_001 | |
| waterplant.raw_water_hallway_001 | |
| waterplant.raw_water_tunnel_001 | |
| waterplant.raw_water_tunnel_002 | |
| waterplant.control_room_001 | |
| waterplant.office_room_001 | |
| waterplant.office_001 | |
| waterplant.showers_001 | |
| waterplant.dressing_room_001 | |
| waterplant.sedimentation_room_001 | |
| waterplant.sedimentation_hallway_001 | |
| waterplant.sedimentation_hallway_002 | |
| waterplant.sedimentation_hallway_003 | |
| waterplant.sedimentation_hallway_004 | |
| waterplant.sedimentation_hallway_005 | |
| waterplant.sedimentation_hallway_006 | |
| waterplant.sewer_pump_001 | |
| waterplant.minitrain_tunnel_start_001 | |
| waterplant.watertunnel_001 | |
| waterplant.watertunnel_002 | |
| waterplant.minitrain_tunnel_001 | |
| waterplant.minitrain_tunnel_002 | |
| waterplant.minitrain_room_001 | |
| waterplant.minitrain_tunnel_mahma_001 | |
| waterplant.minitrain_vent_001 | |
| waterplant.minitrain_vent_002 | |
| waterplant.minitrain_pipes_001 | |
| waterplant.minitrain_end_001 | |
| waterplant.minitrain_tunnel_003 | |
| waterplant.minitrain_tunnel_004 | |
| waterplant.minitrain_tunnel_005 | |
| waterplant.minitrain_battery_room_001 | |
Watertreatment
| Name | Description and Notes |
| --- | --- |
| watertreatment.out_001 | |
| watertreatment.out_002 | |
| watertreatment.out_003 | |
| watertreatment.forest_001 | |
| building.garage | |
| room.grit_classifier | |
| room.office_001 | |
| building.inside_001 | |
| building.inside_002 | |
| building.pipebuilding_001 | |
| office.shower_001 | |
| office.hallway | |
| office.computer_room_001 | |
| office.control_room_001 | |
| office.room_001 | |
| laboratory.room_001 | |
| laboratory.storage_001 | |
| sewer.building_001 | |
| sewer.sewer_001 | |
| sewer.sewer_0021 | |