Difference between revisions of "L4D2 Level Design/Wandering Witch"
From Valve Developer Community
---
Revision as of 23:40, 15 January 2010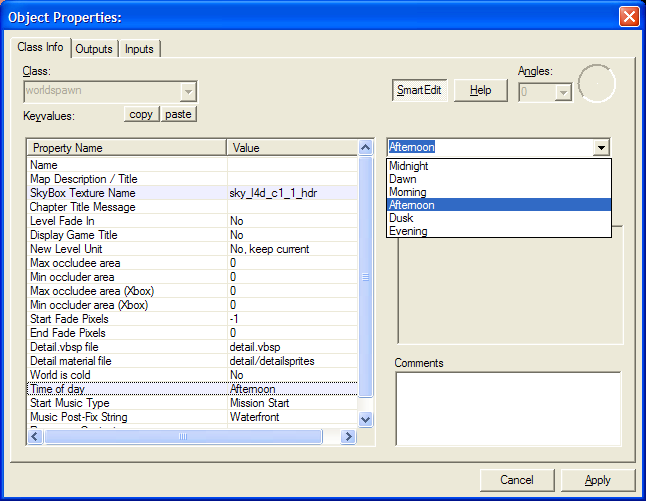 In L4D2, we discover that witches sit and rock themselves only at night. If there's sunlight, they wander. You can control this in your map from the Map > Map Properties... menu item.
If you change
Time of day
to any time of day when the sun is out, including "
Dawn
", "
Morning
", and "
Afternoon
", witches spawned by the Director will wander.
---