INSURGENCY: Modern Infantry Combat
| | |
| --- | --- |
| | This article needs to be updated to include current information regarding the subject. |

This mod for Source has been released! Download it now.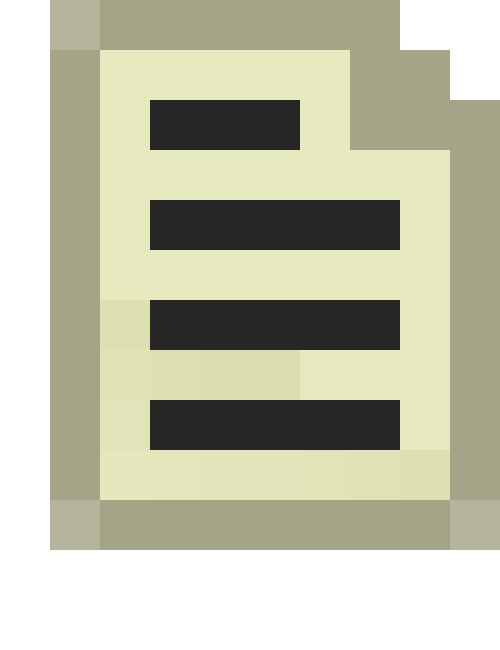 Note: 
This article is about the free mod released on Steam in 2007, the commercial sequel can be found here.
Insurgency: Modern Infantry Combat (INS) is a multiplayer total conversion for Half-Life 2.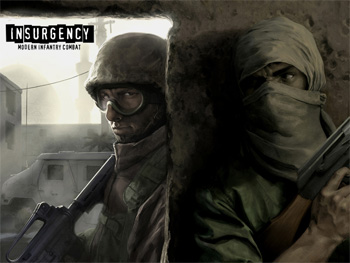 Overview
Grab your rifle, join your team mates, and enter the fight. Take to the modern battlefield and engage in intense, realistic battles. Choose your side between a highly organized conventional army or the partisan insurgents. Teamwork, tactics, bravery and discipline are the keys to your success in a deadly and treacherous modern war environment. INSURGENCY: Modern Infantry Combat represents the modern battlefield on the individual and tactical levels. Only the best players will become commanders and get the chance to lead its entire team towards victory. This is a game where real-world squad and guerrilla tactics are necessary to stay alive and repel the enemy, and is geared towards clans and organized teams of players.
Features
Modern infantry combat on Valve's Source engine
Free total conversion, any Valve game that includes Source SDK (Half-Life 2, HL2: Episode One, etc.) [1] and Steam required
Chain of Command commanders control their squad/cell with ease
Morale system to set high value on teamplay
Customizable gameplay "Insurgency map configuration" system
Unique reinforcement wave system
Depth of realism, iron sights, free aim, ricochet, bullet penetration, weapon weights, and more
No bullshit HUD; only see what's important, when it's important

Vector based HUD textures, allowing the highest quality HUD at any resolution. No kill messages, except for deaths of teammates

Weapon caches used for rearming on the battlefield, destroyable by the other team
Global stats and simple forum registration keeps track of your player statistics forever
Network a comprehensive "ins.network" will cover all your insurgency needs
Gameplay
Respawn system
The respawn system is a pool system, when one person dies they are placed in a pool. That pool will build up with other players that have died for a set amount of time. When the timer reaches zero, all the players that are currently waiting will respawn, and the process repeats.
Squad commanders will also be able to call for reinforcements, which forces their squad to spawn in the next 5 seconds. When the players in his squad spawn, they are shown where the location of the "reinforcement calling" was from so that they can link up with their squad easily.
Morale system
The morale system is set up to be a form of scoring. When a player works as part of the team, as by capturing objectives or staying with their squad, the player's morale grows. The higher the player's morale, the higher that player's rank is. Rank determines which order you get to pick your class in in the following rounds.
Squad structure
The current feature being worked on, that will most likely be the one in release, includes 2 potential squads for each team (8 players in a squad). Squad leaders can call for reinforcements, issue waypoints, assign objectives etc.
Squad leaders will be able to call for reinforcements, which forces their squad to spawn in the next 5 seconds. When the players in his squad spawn, they are shown where the location of the reinforcement calling was from so that they can link up with their squad easily. Even though squad leaders can call for reinforcements, there is still a reinforcement wave time. If a squad leader does not call reinforcements, the players will spawn when the next reinforcement wave occurs. Reinforcement waves will have a slightly longer wait time than a normal reinforcements-based game.
A platoon commander (Commander who can control both squads) has been removed due to over-complexity. Although the current system is working well, should the opportunity arise, there is a chance for a return of the platoon commander position later in development.
Weapons

US Marine Corps
Insurgents
History
In 2002, Andrew Spearin decided to create a realistic modern infantry squad-based multiplayer first-person shooter based on his experiences in the Canadian Army. The mod began development titled as Operation: Counter-Insurgency (OPCOIN).
The project was officially renamed to Insurgency after Jeremy Blum, founder of the Red Orchestra mod, joined the team with other former Red Orchestra developers circa 2005. Full production began, and the mod was publicly released two years later in 2007.
Following the mod's success, a sequel was launched on early access in March 2013. The standalone game, simply titled Insurgency, was officially released on January 22, 2014.
Maps
External links