Half-Life 2 Sky List:ru
This page needs to be translated.

Эта страница нуждается в переводе.

Данная страница содержит информацию, которая частично либо некорректно переведена, или здесь вообще нет перевода.

Если страница не может быть переведена по некоторым причинам, или она останется не переведённой длительный период после того, как это сообщение помещено, эта страница должна быть поставлена на удаление.

Также, убедитесь в том что статья пытается соответствовать статье об альтернативных языках.

Кроме того, не забудьте использовать русский словарь переводчика.
This is a list of skies available in the Steam caches, along with pictures of each skybox. The light_environment settings listed (Ideal Sun Angle, Ideal Brightness, etc) are suggestions based on settings used in official maps; other values may also be appropriate. To test skies in singleplayer without recompiling the map, bring up the console and enter sv_skyname <sky_name>. Quicksave the game, load it again and the old skybox should be temporarily replaced with the new one.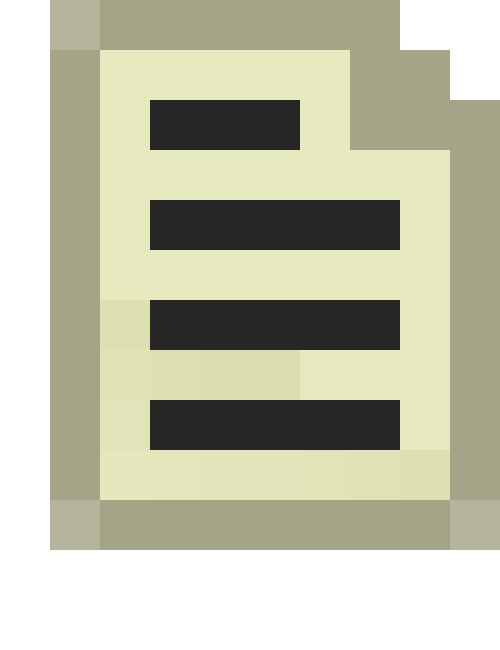 Note: 
If you are mapping for Half-life 2: Episode 2, you need to add _hdr to the end of most sky names (Excluding Episode 1 skies), if it is not already there so it does not cause the Sky Texture to stretch. (So, if your sky name was sky_day01_01, you would make it sky_day01_01_hdr').
These skyboxes are available to Half-Life 2 and all games and mods using the Source Engine. These skies are HDR capable if mapping for Half-Life 2: Episode 2.
The table below explains the prefixes used in map filenames.
Only outdoor maps that have both skyboxes and light_environments are referenced by this list.
sky_borealis01

Example Map
Ideal Sun Angle
Ideal Sun Pitch
Ideal Brightness
Ideal Ambience
None
0 47 0
-45
254 227 167 80
195 195 195 20
sky_day01_01

d1_trainstation01 - d1_trainstation_06

0 165 0
-35
237 218 143 800
190 201 220 100
sky_day01_04

d1_canals_01, d1_canals_01a, d1_canals_02
0 165 0
-55
248 234 205 1000
194 236 252 175
sky_day01_05

Example Map
Ideal Sun Angle
Ideal Sun Pitch
Ideal Brightness
Ideal Ambience
d1_canals_03
d1_canals_05
d1_canals_06, d1_canals_07
d1_canals_08
de_prodigy
0 165 0
0 104 0
0 104 0
0 104 0
0 316 0
-83
-35
-35
-35
-70
243 224 158 1200
248 233 186 800
248 233 186 860
243 219 143 860
249 227 155 800
194 236 252 225
140 167 174 150
140 167 174 150
140 167 174 150
126 171 207 1000
sky_day01_06

d1_canals_09 - d1_canals_11
cs_compound
0 148 0
0 104 0
-35
-35
240 187 117 1000
248 233 186 860
135 172 180 150
140 167 174 150
sky_day01_07

d1_canals_12
0 108 0
-35
235 166 71 1000
135 172 180 150
sky_day01_08

Example Map
Ideal Sun Angle
Ideal Sun Pitch
Ideal Brightness
Ideal Ambience
d1_canals_13, d1_eli_01
0 108 0
-35
235 155 71 1000
105 142 165 120
sky_day01_09

d1_eli_02
d1_town_01 - d1_town_03
0 12 0
0 12 0
-45
-45
175 230 239 65
175 230 239 50
83 104 130 50
43 45 57 5
sky_day02_01

d1_town_05
0 225 0
-25
254 242 160 400
172 196 204 80
sky_day02_02

Example Map
Ideal Sun Angle
Ideal Sun Pitch
Ideal Brightness
Ideal Ambience
d2_coast_01
de_port
0 225 0
0 230 0
-20
-20
255 244 213 700
255 244 213 700
172 196 204 50
172 196 204 50
sky_day02_03

d2_coast_03
d2_coast_04
0 280 0
0 290 0
-45
-45
243 238 224 500
243 238 224 500
172 196 204 100
172 196 204 50
sky_day02_04

d2_coast_05
0 240 0
-45
243 238 224 400
172 196 204 50
sky_day02_05

Example Map
Ideal Sun Angle
Ideal Sun Pitch
Ideal Brightness
Ideal Ambience
d2_coast_08
0 135 0
-30
255 255 249 448
172 196 204 100
sky_day02_06

d2_coast_09
0 270 0
-20
255 252 230 475
172 196 204 120
sky_day02_07

d2_coast_10
d2_coast_11
0 225 0
0 225 0
-15
-15
255 252 230 500
255 0 0 400
183 204 210 140
175 199 205 150
sky_day02_09

Example Map
Ideal Sun Angle
Ideal Sun Pitch
Ideal Brightness
Ideal Ambience
d2_coast_12
d2_prison_01
d2_prison_02 - d2_prison_08
0 200 0
0 200 0
0 200 0
-5
-5
-5
237 232 209 70
217 226 234 0
221 232 240 20
122 140 169 60
122 140 169 20
103 143 184 125
sky_day02_10

d2_coast_07
0 135 0
-30
255 255 249 448
172 196 204 100
sky_day03_01

d3_c17_01
d3_c17_02
d3_c17_03
0 165 0
0 126 0
0 150 0
-35
-25
-30
237 218 143 800
245 200 150 1000
236 218 145 600
190 201 220 100
148 173 205 60
160 184 211 150
sky_day03_02

Example Map
Ideal Sun Angle
Ideal Sun Pitch
Ideal Brightness
Ideal Ambience
d3_c17_04
d3_c17_05
0 140 0
0 120 0
-35
-35
236 218 145 650
236 218 145 650
160 184 211 150
160 184 211 150
sky_day03_03

d3_c17_06a
d3_c17_06b, d3_c17_07
0 120 0
0 115 0
-40
-35
236 218 145 700
236 218 145 700
160 184 211 150
160 184 211 150
sky_day03_04

d3_c17_08
d3_c17_09
d3_c17_10a, d3_c17_10b
0 53 0
0 50 0
0 50 0
-60
-35
-20
239 207 141 350
237 218 143 650
238 207 142 600
75 96 116 300
190 201 220 100
190 201 220 100
sky_day03_05

Example Map
Ideal Sun Angle
Ideal Sun Pitch
Ideal Brightness
Ideal Ambience
d3_c17_11
d3_c17_12
d3_c17_12b
d3_c17_13, d3_citadel_01
0 82 0
0 82 0
0 40 0
0 82 0
-12
-8
-8
-12
238 200 128 450
238 200 128 450
239 207 141 350
238 200 128 450
75 96 116 150
75 96 116 150
75 96 116 300
75 96 116 250
sky_day03_06

d3_breen_01, d3_citadel_05
0 280 0
-21
221 112 13 300
255 255 255 20
sky_wasteland02

None
0 28 0
-35
255 255 249 524
172 196 204 100