Half-Life 2: Episode Two Sky List
This is a list of skies available in the Steam caches, along with pictures of each skybox. The light_environment settings listed (Ideal Sun Angle, Ideal Brightness, etc) are suggestions based on settings used in official maps; other values may also be appropriate. To test skies in singleplayer without recompiling the map, bring up the console and enter sv_skyname <sky_name>. Quicksave the game, load it again and the old skybox should be temporarily replaced with the new one.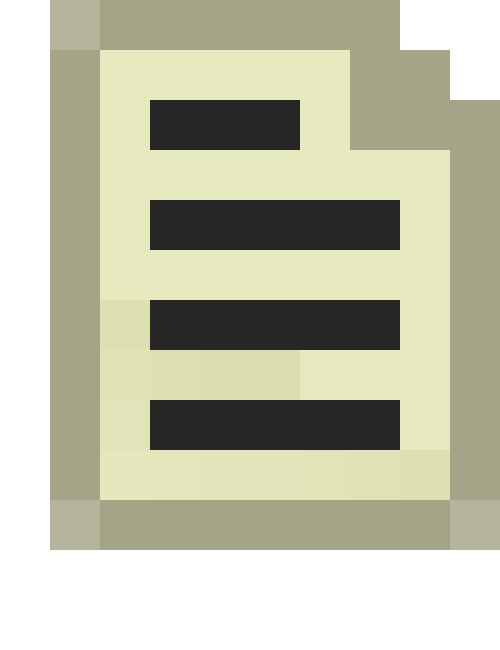 Note: 
If you are mapping for Half-life 2: Episode 2, you need to add _hdr to the end of most sky names (excluding Episode 1 skies), if it is not already there, so it does not cause the sky texture to stretch. (So, if your sky name was sky_day01_01, you would make it sky_day01_01_hdr).
These skyboxes are available to

Half-Life 2: Episode Two and mods utilizing its content. These skies are HDR capable.
sky_ep02_01_hdr

Example Map
Ideal Sun Angle
Ideal Sun Pitch
Ideal Brightness
Ideal Ambience
Ideal HDR Brightness (Scale)
Ideal HDR Ambience (Scale)
Ideal Sun Spread Angle
ep2_background01
0 145 0
-35
252 231 167 700 
144 175 198 150 
-1 -1 -1 1 (.6)
-1 -1 -1 1 (.5)
1
ep2_outland_01
0 145 0
-35
238 232 204 550 
144 175 198 150 
-1 -1 -1 1 (.7)
-1 -1 -1 1 (.7)
1
sky_ep02_02_hdr

ep2_outland_05
0 130 0
-30
240 238 217 650 
144 175 198 280 
-1 -1 -1 1 (.7)
-1 -1 -1 1 (.7)
1
ep2_outland_06
0 130 0
-20
240 238 217 600 
144 175 198 225 
-1 -1 -1 1 (.5)
-1 -1 -1 1 (.4)
1
sky_ep02_03_hdr

ep2_outland_06a
0 114 0
-35
240 238 217 600 
144 175 198 200 
-1 -1 -1 1 (.5)
-1 -1 -1 1 (.4)
1
ep2_outland_07
0 114 0
-35
240 238 217 600 
144 175 198 200 
-1 -1 -1 1 (.5)
-1 -1 -1 1 (.4)
1
ep2_outland_08
0 104 0
-30
240 238 217 650 
144 175 198 200 
-1 -1 -1 1 (.5)
-1 -1 -1 1 (.4)
2
sky_ep02_04_hdr

ep2_outland_09
0 40 0
-25
242 210 189 700 
144 175 198 145 
-1 -1 -1 1 (.6)
-1 -1 -1 1 (.6)
0
ep2_outland_10
0 45 0
-25
241 210 190 700 
114 160 194 200 
-1 -1 -1 1 (.5)
-1 -1 -1 1 (.6)
0
ep2_outland_10a
0 244 0
-48
241 210 190 700 
114 160 194 200 
-1 -1 -1 1 (.5)
-1 -1 -1 1 (.6)
0
sky_ep02_05_hdr

ep2_background03
0 45 0
-35
240 185 130 800 
104 133 162 350 
-1 -1 -1 1 (.7)
-1 -1 -1 1 (.7)
1
ep2_outland_11b
0 45 0
-35
240 185 130 800 
104 133 162 250 
-1 -1 -1 1 (.4)
-1 -1 -1 1 (.5)
1
ep2_outland_12
0 45 0
-35
240 185 130 800 
104 133 162 250 
-1 -1 -1 1 (.4)
-1 -1 -1 1 (.5)
1
sky_ep02_06_hdr

ep2_outland_12a
0 18 0
-15
240 184 130 750 
70 124 164 200 
-1 -1 -1 1 (.4)
-1 -1 -1 1 (.5)
1
sky_ep02_07

ep2_outland_11a
0 122 0
-85
247 251 253 400 
255 255 255 20 
-1 -1 -1 1 (1)
-1 -1 -1 1 (1)
5
sky_ep02_caves_hdr

ep2_background02
0 180 0
-5
132 158 202 1000 
132 158 202 20 
-1 -1 -1 1 (.7)
-1 -1 -1 1 (.7)
0
ep2_outland_02
0 135 0
-70
145 166 204 400 
77 114 183 300 
-1 -1 -1 1 (.7)
-1 -1 -1 1 (.7)
0
ep2_outland_03
0 135 0
-70
145 166 204 400 
77 114 183 300 
-1 -1 -1 1 (.7)
-1 -1 -1 1 (.7)
0
ep2_outland_04
0 135 0
-70
145 166 204 400 
77 114 183 300 
-1 -1 -1 1 (.7)
-1 -1 -1 1 (.7)
0