Getting Started:de
From Valve Developer Community
The first thing to do is launch the the Hammer Level Editor from the Source SDK:
Double-click Source SDK from the Steam Play Games Menu.
Next you must choose the correct Current Game from the Source SDK Launcher. Pick Half-Life 2: Deathmatch.
Now double-click Hammer to launch the Valve Hammer Editor.

The Hammer editor should now launch, and start with a blank window, ready to use. Pick New from the File Menu to create a empty map.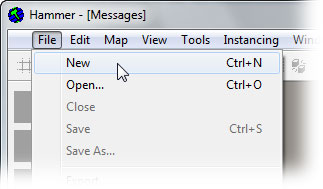 An empty, blank map is created, ready to start building: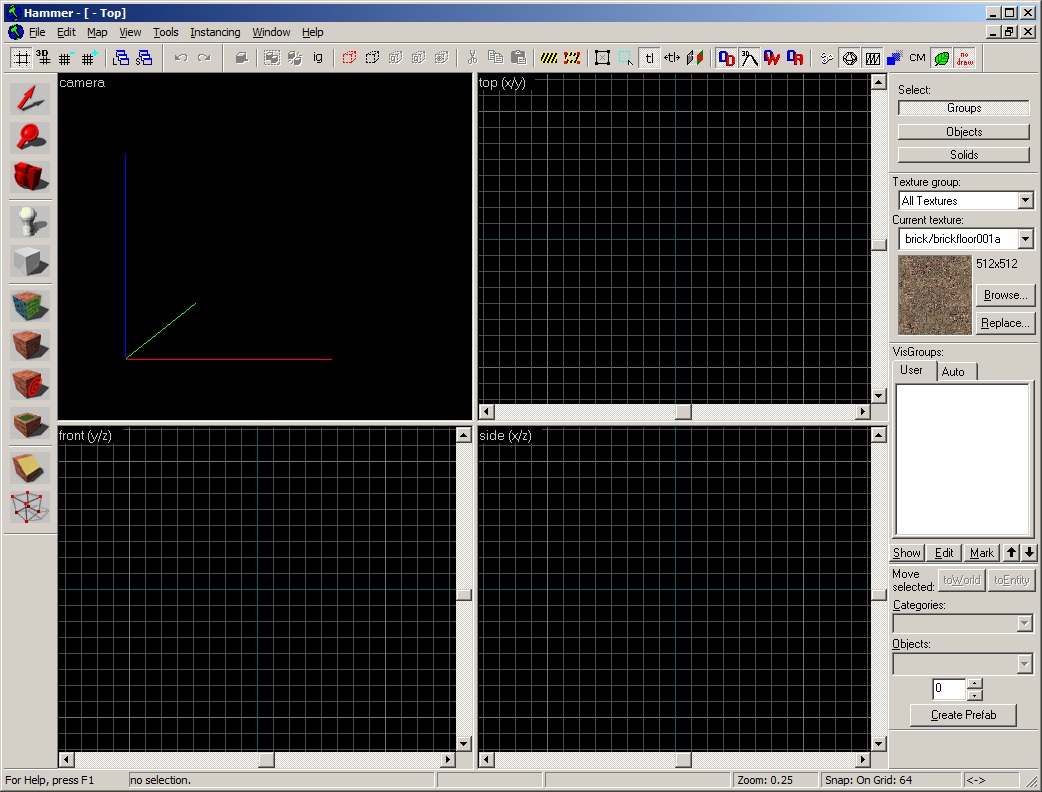 Now onto Basic Construction!