env_microphone
This page needs to be translated.

Эта страница нуждается в переводе.

Данная страница содержит информацию, которая частично либо некорректно переведена, или здесь вообще нет перевода.

Если страница не может быть переведена по некоторым причинам, или она останется не переведённой длительный период после того, как это сообщение помещено, эта страница должна быть поставлена на удаление.

Также, убедитесь в том что статья пытается соответствовать статье об альтернативных языках.

Кроме того, не забудьте использовать русский словарь переводчика.
env_microphone is a point entity available in all Source games.
Описание Энтити

It acts as a microphone. It works in one of two modes:
Speaker mode

If it has a "Speaker target" set, it picks up all sounds within the specified sound range and rebroadcasts them through that entity. It ignores the "Hears X" spawnflags and does not fire the SoundLevel output.

Measuring mode

If no speaker entity is set, it measures the sound level at "Measure target" and outputs the sound level as a value between 0 and 1. It only hears sounds that match the "Hears X" spawnflags.
Параметры
Measure target <targetname>

If the speaker is in Measuring mode, this is the name of the entity where the sound level is to be measured.

Confirm:Optional?
Speaker target <targetname>

The name of an info_target at which to play any sounds heard by this microphone. If specified, the microphone will consider itself in Speaker mode.

 Warning: Cannot be an env_speaker!
Listen Filter <filter>

The name of an filter entity which specifies the only entities the microphone can hear. Sounds emitted by other entities will not be heard.
Speaker DSP Preset <choices>

Only useful in Speaker mode. If specified, sounds played back through speakers will be affected by the selected DSP.

Use environment default
(No effect)
(No effect)
(No effect)
(No effect)
(No effect)
Loud speaker
Very small speaker
Echoing speaker
Small speaker
Tiny speaker
Sensitivity (0-10) <float>

Sensitivity in measuring mode. 1 is normal, and anything between there and 10 is increasingly sensitive.
Smoothing (0-1) <float>

How much to smooth the output value of measuring mode.
Maximum hearing range (0=infinite) <float>

Sounds beyond this range won't be heard, irrelevant of attenuation.

 Warning: setting this to 0 or >1024 when the microphone is in Speaker mode can be very bad for performance!
EnableDisable:
Start Disabled (StartDisabled) <boolean>

Stay dormant until activated (with theEnableinput).
Parentname:
Parent (parentname) <targetname>

Specifies a movement parent. An entity will maintain its initial offset from its parent. An attachment point can be added to the end of the name, separated by a comma.
Targetname:
The targetname that other entities refer to this entity by.
Entity Scripts (vscripts) <scriptlist> (in all games since )

Space delimited list of VScript files (without file extension) that are executed after all entities have spawned. The scripts are all executed in the same script scope, later ones overwriting any identical variables and functions.
Script think function (thinkfunction) <string> (in all games since )

Name of a function in this entity's script which will be called automatically every 100 milliseconds (ten times a second) for the duration of the script. It can be used to create timers or to simulate autonomous behavior. The return value (if present) will set the time until the next call.

 Note: Try to avoid expensive operations in this function, as it may cause performance problems.
Флаги
Hears combat sounds
Hears world sounds
Hears player sounds
Hears bullet impacts
Swallows sounds routed through speakers
Hears explosions
Ignores non-attenuated sounds
Входы
SetSpeakerName <targetname>

Устанавливает info_target, через который микрофон должен воспроизводить то, что он слышит.
EnableDisable:
Enable - разрешить

Disable - запретить

Разрешает/запрещает выполнять свои действия. Также может пропасть из поля зрения.
SetParent <целевая_энтити-родитель>
Меняет родителя энтити в её иерархии движения.
Присоединяет текущую энтити к специальной именованной точке её родителя, определяемой параметром <строка>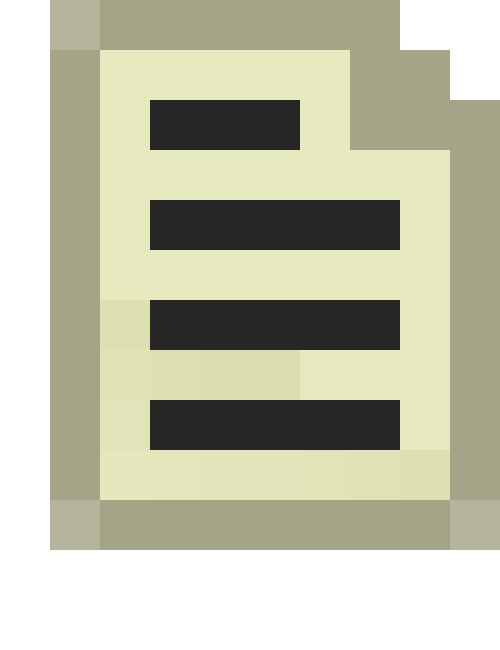 Примечание: 
Сначала необходимо задать родителя в иерархии движения этой энтити перед отправкой этой команды.
SetParentAttachmentMaintainOffset <string> (Появилось в Episode One)
Заменить энтити, прикреплённую к указанной точки её родителя. Перед отправкой этого входа энтити должны быть дочерними в иерархии. Подаваемый параметр должен быть именем прикрепления. Энтити сохранит свою позицию относительно исходной точки и углов родителя при прикреплении.
Удаляет родителя из иерархии движения этой энтити.
Targetname:
Kill

Удаляет этот энтити из мира.
KillHierarchy

Удаляет энтити и его потомков из мира.
AddOutput  <строка>

Определяет keyvalue/output в этом энтити. Потенциально представляет большую опасность, используйте с осторожностью.
Формат: <key> <value>
Формат: <output name> <targetname>:<inputname>:<parameter>:<delay>:<макс. количество активаций, -1 - бесконечно>
FireUser1 до FireUser4

Запуск выходов OnUser; см. Пользовательские вводы и выводы.
RunScriptFile  <скрипт> (Появилось в )

Выполнить файл игрового скрипта с диска.
Выходы
SoundLevel <float>

Fired in Measuring mode whenever the sound level changes.
OnRoutedSound

Fired whenever a sound is routed out through the specified speaker (if any).
OnHeardSound

Fired whenever this microphone hears any sound it cares about.
Targetname:
OnUser1 to OnUser4

These outputs each fire in response to the firing of the like-numbered FireUser1 to FireUser4 Input; see User Inputs and Outputs.