Dreamball
From Valve Developer Community

This mod for Source is unrecognised status!.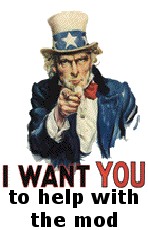 Important help needed!
Dreamball is in desperate need of a single programmer. Desperate need!
Your job needed:
To build a third person camera for the marble, that follows the ball around, and is rotatable too. Very much like Marble games like Switchball, Marble blast ultra. If you can create such a thing, please contact the mod developer to discuss this. Dreamball is in a very polished stage, where people have yet to criticise it. The only thing left to do is this camera, it should be a fairly easy task for a C++ Coder. Please help out on this mod to help the mod grow even larger!
Overview
Marble rolling puzzle fun, through various beautifully themed stages completing challenges you encounter.
Dreamball is a fun puzzle mod set in different beautifully themed environments where you will roll your way though various stages completing different puzzles you encounter. Puzzle your way through different obstacles with a unique physic system for the marble to accomplish stages.
Turn the marble into different types of marbles with there own unique attributes to aid you.
Features
Full HDR supported (No more oldie looks!)
Takes advantage of the Orangebox particle system
Accurate physics system interaction with the marble.
Easy-to-build levels, (using Hammer of course) no need to learn a whole bunch of stuff, just build your levels quick and easy how you want them to be!
Takes advantage of the Orangebox engine using normal, specular maps to give a polished look to the maps.
Screenshots