Dedicated Servers List
This is a list of dedicated servers available on Steam/SteamCMD.
Key
Server - Server Name
ID - Server AppID
SteamCMD - If available via SteamCMD
Steam Client - If available via the Steam Client
Anonymous Login - If SteamCMD anonymous login is available
 Bug: 
HLDS (appid 90) currently require multiple installs before the game's files are installed. Workaround for this problem available http://wp.me/p2LXdp-FM
 Bug: 
Some apps can only be downloaded when logged in as anonymous. (e.g. CS:S will not work with a normal Steam account)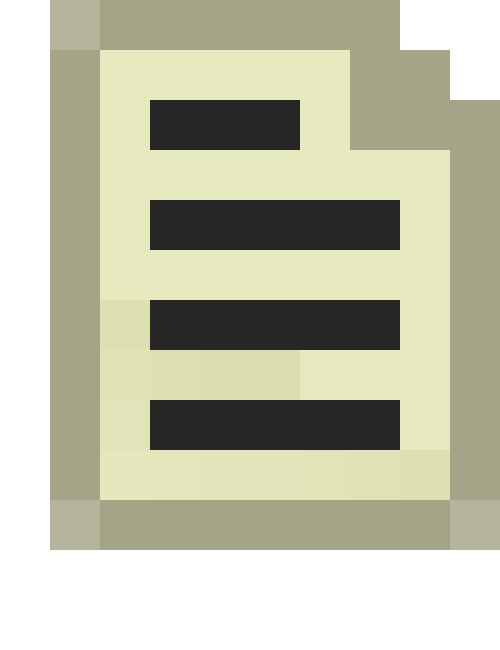 Note: 
Items marked as Beta below may require -beta beta as part of their app_update argument... ex. +app_update "90 -beta beta"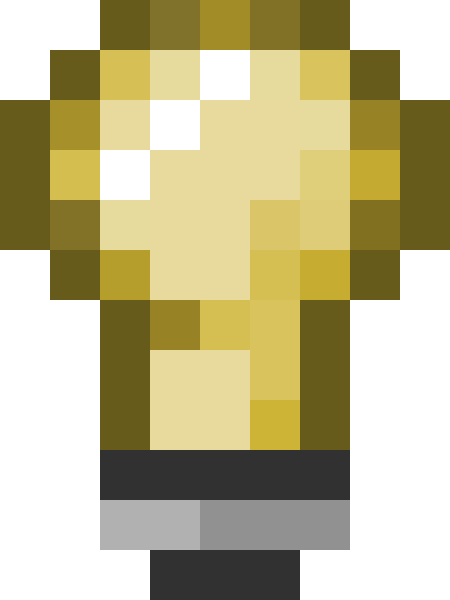 Tip: 
To install multiple mods, separate their names with commas, e.g. +app_set_config 90 mod czero,dod.
Windows Dedicated Servers
| Server | ID | SteamCMD | Steam Client | Anonymous Login | Notes |
| --- | --- | --- | --- | --- | --- |
| 7 Days to Die Dedicated Server | 251570 | Yes | | | Game purchase required |
| Age of Chivalry Dedicated Server | 17515 | Yes | Yes | Yes | |
| Alien Swarm Dedicated Server | 635 | Yes | Yes | | |
| Aliens vs Predator Dedicated Server | 34120 | Yes | Yes | | |
| America's Army 3 Dedicated Server | 13180 | Yes | Yes | | |
| America's Army 3 Dedicated Server Beta | 13160 | | Yes | | |
| America's Army: Proving Grounds Dedicated Server | 203300 | Yes | Yes | | |
| ARMA 2 Dedicated Server | 33905 | | Yes | | |
| Arma 2: Operation Arrowhead Dedicated Server | 33935 | | Yes | | |
| Arma 3 Dedicated Server | 233780 | Yes | Yes | | |
| Blade Symphony Dedicated Server | 228780 | Yes | | | Game Purchase Required |
| Breach Dedicated Server | 72310 | Yes | Yes | | |
| Brink Dedicated Server | 72780 | Yes | Yes | | |
| Call of Duty: Modern Warfare 3 Dedicated Server | 42750 | Yes | Yes | | |
| Chivalry: Deadliest Warrior Dedicated server | 258680 | Yes | Yes | | |
| Chivalry: Medieval Warfare Dedicated Server | 220070 | Yes | Yes | | |
| Counter-Strike 1.6 Dedicated Server | 90 | Yes | | Yes | |
| Counter-Strike Global Offensive Dedicated Server | 740 | Yes | | Yes | |
| Counter-Strike: Condition Zero Dedicated Server | 232330 | Yes | | Yes | +app_set_config "90 mod czero" |
| Counter-Strike: Source Dedicated Server | 232330 | Yes | | Yes | |
| D.I.P.R.I.P. Dedicated Server | 17535 | Yes | Yes | Yes | |
| Dark Messiah of Might & Magic Dedicated Server | 2145 | Yes | Yes | | |
| Darkest Hour Dedicated Server | 1290 | Yes | Yes | | |
| Day of Defeat Dedicated Server | 90 | Yes | | Yes | +app_set_config "90 mod dod" |
| Day of Defeat: Source Dedicated Server | 232290 | Yes | | Yes | |
| Deathmatch Classic Dedicated Server | 90 | Yes | | Yes | +app_set_config "90 mod dmc" |
| Dino D-Day Dedicated Server | 70010 | Yes | Yes | | |
| Dystopia Dedicated Server | 17585 | Yes | Yes | Yes | |
| E.Y.E - Dedicated Server | 91720 | Yes | Yes | | |
| Eternal Silence Dedicated Server | 17555 | Yes | Yes | Yes | |
| Fistful of Frags Server | 295230 | Yes | | Yes | |
| Garry's Mod Dedicated Server | 4020 | Yes | | Yes | |
| GTR Evolution Demo Dedicated Server | 8730 | Yes | Yes | | |
| Half-Life 2: Deathmatch Dedicated Server | 232370 | Yes | | Yes | |
| Half-Life Deathmatch: Source Dedicated server | 255470 | Yes | Yes | Yes | |
| Half-Life Dedicated Server | 90 | Yes | Yes | Yes | |
| Half-Life: Opposing Force Dedicated Server | 90 | Yes | | Yes | +app_set_config "90 mod gearbox" |
| Homefront Dedicated Server | 55280 | Yes | Yes | | |
| Insurgency 2014 Dedicated Server | 237410 | Yes | Yes | | |
| Insurgency Dedicated Server | 17705 | Yes | Yes | Yes | |
| Just Cause 2: Multiplayer Dedicated Server | 261140 | Yes | Yes | Yes | |
| Killing Floor Beta Dedicated Server | 1273 | Yes | Yes | | |
| Killing Floor Dedicated Server Windows | 215350 | Yes | | | |
| Kingdoms Rise Dedicated Server | 265360 | Yes | Yes | Yes | |
| Left 4 Dead 2 Dedicated Server | 222860 | Yes | Yes | Yes | |
| Left 4 Dead Dedicated Server | 222840 | Yes | Yes | Yes | |
| Mare Nostrum Dedicated Server | | | Yes | | |
| Monday Night Combat Dedicated Server | 63220 | Yes | Yes | | |
| Natural Selection 2 Dedicated Server | 4940 | Yes | Yes | | |
| Nexuiz Dedicated Server | 96810 | Yes | Yes | | |
| No More Room in Hell Dedicated Server | 224260 | Yes | | | |
| Nuclear Dawn Dedicated Server | 111710 | Yes | Yes | Yes | |
| Painkiller Hell & Damnation Dedicated Server | 230030 | Yes | Yes | | |
| Pirates, Vikings, and Knights II Dedicated Server | 17575 | Yes | Yes | Yes | |
| Primal Carnage Dedicated Server | 224620 | Yes | | | |
| Project Zomboid Dedicated Server | 108600 | Yes | | | Game Purchase Required |
| RACE 07 Demo - Crowne Plaza Edition Dedicated Server | 8680 | Yes | | | |
| RACE 07 Demo Dedicated Server | 4270 | Yes | | | |
| RACE On - Demo: Dedicated Server | 8770 | Yes | Yes | | |
| Ravaged Dedicated Server | 223160 | Yes | Yes | | |
| Red Orchestra 2 Dedicated Server | 212542 | Yes | | | |
| Red Orchestra Windows Dedicated Server | 223240 | Yes | Yes | | |
| Ricochet Dedicated Server | 90 | Yes | | Yes | +app_set_config "90 mod ricochet" |
| Rust Dedicated Server | 258550 | Yes | | | Only available to approved hosting companies |
| Serious Sam 3 Dedicated Server | 41080 | Yes | Yes | | |
| Serious Sam HD Dedicated Server | 41005 | Yes | Yes | | |
| Serious Sam HD: The Second Encounter Dedicated Server | 41015 | Yes | Yes | | |
| Sniper Elite 3 Dedicated Server | 266910 | Yes | Yes | | |
| Sniper Elite V2 Dedicated Server | 208050 | Yes | Yes | | |
| Source SDK Base 2006 MP Dedicated Server | 205 | Yes | Yes | Yes | Bug:Linux files missing |
| Source 2007 Dedicated Server | 310 | Yes | Yes | Yes | |
| Source Dedicated Server | 205 | Yes | Yes | Yes | |
| Source SDK Base 2013 Dedicated Server | 244310 | Yes | Yes | Yes | |
| Starbound Dedicated server | 211820 | Yes | Yes | | Game Purchase Required |
| Starvoid Dedicated server | 210370 | Yes | Yes | | Game Purchase Required |
| STCC - The Game Demo Dedicated Server | 8710 | Yes | Yes | | |
| Synergy Dedicated Server | 17525 | Yes | Yes | Yes | |
| Takedown: Red Sabre Dedicated Server | 261020 | Yes | Yes | Yes | |
| Team Fortress 2 Dedicated Server | 232250 | Yes | | Yes | |
| Team Fortress Classic dedicated server | 90 | Yes | | Yes | +app_set_config "90 mod tfc" |
| The Haunted: Hells Reach Dedicated Server | 43210 | Yes | Yes | | |
| The Ship Dedicated Server | 2403 | Yes | Yes | | |
| Zombie Panic Source Dedicated Server | 17505 | Yes | Yes | Yes | |
Linux Dedicated Servers
| Server | ID | SteamCMD | Steam Client | Anonymous Login | Notes |
| --- | --- | --- | --- | --- | --- |
| 7 Days to Die Dedicated Server | 251570 | Yes | | No | Game purchase required |
| Arma 3 Dedicated Server | 233780 | Yes | Yes | | |
| Blade Symphony Dedicated Server | 228780 | Yes | | No | Game Purchase Required |
| Counter-Strike Dedicated Server | 90 | Yes | | Yes | |
| Counter-Strike Global Offensive Dedicated Server | 740 | Yes | | Yes | |
| Counter-Strike: Condition Zero Dedicated Server | 232330 | Yes | | Yes | +app_set_config "90 mod czero" |
| Counter-Strike: Source Dedicated Server | 232330 | Yes | | Yes | |
| Day of Defeat Dedicated Server | 90 | Yes | | Yes | +app_set_config "90 mod dod" |
| Day of Defeat: Source Dedicated Server | 232290 | Yes | | Yes | |
| Deathmatch Classic Dedicated Server | 90 | Yes | | Yes | +app_set_config "90 mod dmc" |
| Fistful of Frags Server | 295230 | Yes | | Yes | |
| Garry's Mod Dedicated Server | 4020 | Yes | | Yes | |
| Half-Life 2: Deathmatch Dedicated Server | 232370 | Yes | | Yes | |
| Half-Life Deathmatch: Source Dedicated server | 255470 | Yes | Yes | Yes | |
| Half-Life Dedicated Server | 90 | Yes | Yes | Yes | |
| Half-Life: Opposing Force Server | 90 | Yes | | Yes | +app_set_config "90 mod gearbox" |
| Insurgency 2014 Dedicated Server | 237410 | Yes | Yes | | |
| Insurgency Dedicated Server | 17705 | Yes | Yes | Yes | |
| Just Cause 2: Multiplayer - Dedicated Server | 261140 | Yes | Yes | Yes | |
| Killing Floor Dedicated Server - Linux | 215360 | Yes | | Yes | |
| Left 4 Dead 2 Dedicated Server | 222860 | Yes | Yes | Yes | |
| Left 4 Dead Dedicated Server | 222840 | Yes | Yes | Yes | |
| Natural Selection 2 Dedicated Server | 4940 | Yes | Yes | | |
| No More Room in Hell Dedicated Server | 224260 | Yes | | | |
| Pirates, Vikings, and Knights II Dedicated Server | 17575 | Yes | Yes | Yes | |
| Project Zomboid Dedicated Server | 108600 | Yes | | | Game Purchase Required |
| Red Orchestra Linux Dedicated Server | 223250 | Yes | Yes | | |
| Ricochet Dedicated Server | 90 | Yes | | Yes | +app_set_config "90 mod ricochet" |
| Rust Dedicated Server | 258550 | Yes | | | Currently only available to approved hosting companies |
| Serious Sam 3 Dedicated Server | 41080 | Yes | Yes | | |
| Source SDK Base 2006 MP Dedicated Server | 205 | Yes | Yes | Yes | Bug:Linux files missing |
| Source 2007 Dedicated Server | 310 | Yes | Yes | Yes | |
| Source Dedicated Server | 205 | Yes | Yes | Yes | |
| Source SDK Base 2013 Dedicated Server | 244310 | Yes | Yes | Yes | |
| Team Fortress 2 Dedicated Server | 232250 | Yes | | Yes | |
| Starbound Dedicated server | 211820 | Yes | Yes | | Game Purchase Required |
| Team Fortress Classic dedicated server | 90 | Yes | | Yes | +app_set_config "90 mod tfc" |
| The Ship Dedicated Server | 2403 | Yes | Yes | | |
| Zombie Panic Source Dedicated Server | 17505 | Yes | Yes | Yes | |
See Also