Creating a wall light
In this tutorial you will learn how to make a wall light that is seen in the Portal test chambers.
Steps
Step 1
Create a room for the light to be in, for the sake of this tutorial we will use a 384*384*256 room with walls 16 units thick. Ensure the roof is touching the walls only by its edges.
Step 4
Create a 4*16 block with the invisible texture and put it right beside your newly shrunk roof. They should fit so there are no leaks.
Step 5
Copy the invisible blocks and re-texture them to have nodraw. Move them higher above the invisible blocks so you can easily preform step 6
Step 6
Texture the bottom of the nodraw 4*16 blocks to light_recessedcool002. Rotate the recessed texture with the face edit tool so it is parallel with the block, with the lighter side of the gradient facing the inside of the room.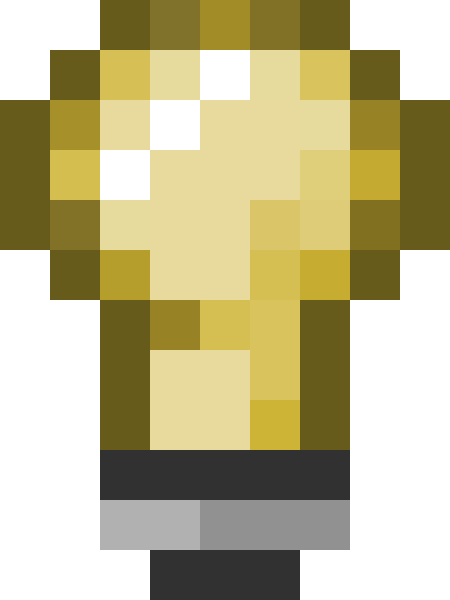 Tip: 
Change the light_recessedcool002 textures light map resolution to 8 to create a more constant glow. Also, you may choose to set the texture scale higher, so the light does not have the breaks in them
Step 9 (Optional)
You do not have to place the overlays, the differences are negligible.
Add an overlay with decals/overlay_light_gradient, and change the vstart/end to .99 instead of 1.
Step 12
Compile your map, and ensure there are no leaks.
See also