Clock
This article is actively undergoing a major edit.
As a courtesy, please do not edit this article while this message is displayed. If this page has not been edited for at least several hours to a few days, please remove this template. This message is intended to help reduce edit conflicts; please remove it between editing sessions to allow others to edit the page.

The person who added this notice will be listed in its edit history should you wish to contact them.
This tutorial will show you how to make the beggining-clock as shown in the image to the right.
Adding the model
By using the Entity tool, click somewhere in the 3D view
Make it prop_static
Open the properties and click "Select Model:"
Select models/props/clock.mdl
Adding the timer brushes
Minutes, seconds, centiseconds and milliseconds are func_brushes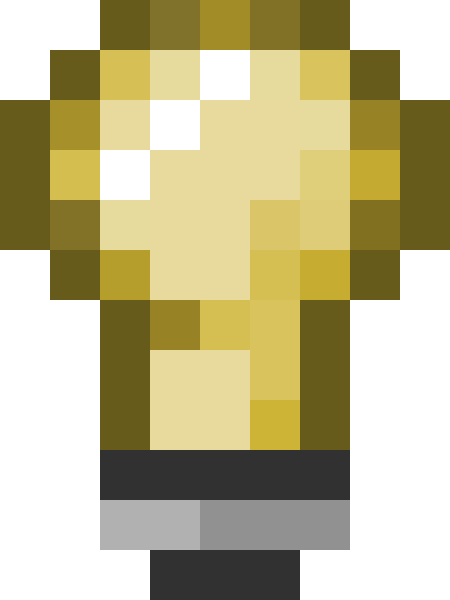 Tip: 
Use grid number 2
This is the order of making the brushes:
1. Minutes
In the top view make a 10x10 brush with the texture signage/clock/clock_minutes
Press Ctrl+T and make it func_brush
Name it: "Minutes"
2. Dot
Make a 2x10 brush NEXT TO the brush we made before.
(Optional) 2. Press Ctrl+T to make it func_detail
3. Seconds
Same thing as "Minutes" but with a different texture. Use signage/clock/clock_seconds
Name it: "Seconds"
4. Dot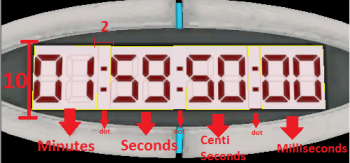 NEXT TO "Seconds" make a 2x10 brush just like before.
5. Centiseconds
Same thing as "Seconds" and "Minutes" but with different texture. Use signage/clock/clock_centiseconds
Name it: "Centiseconds"
6. Dot
2x10 brush. Same as the other Dots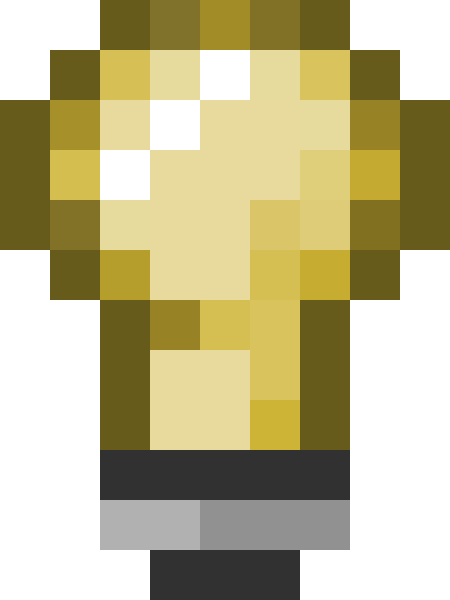 Tip: 
Copy paste is helpful here!
7. Milliseconds
10x10 brush, texture: signage/clock/clock_milliseconds, just like the other ones
Name it: "Milliseconds"

After all the work, it should like in the photo in the right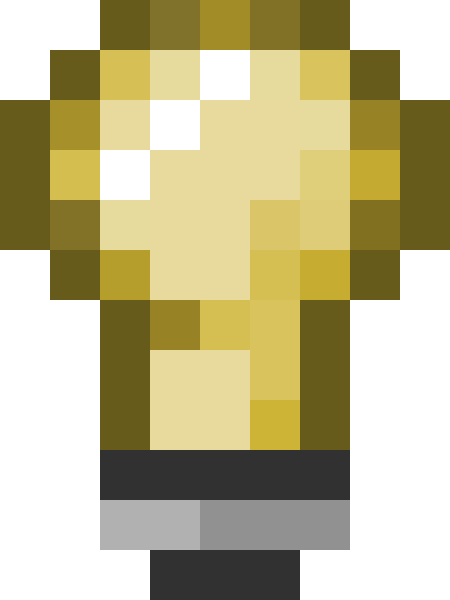 Tip: 
It's recommended to select the texture of teh brushes and press "Fit" for a better quality.
Logic entities: The hard part!
Now that we made the brushes, we need to work with the entities that will make the timer count down!
You will need these entities:
Two "material_modify_control"'s
Four "logic_timer"'s
Two "math_counter"'s
Two "env_texturetoggle"'s
Properties
material_modify_control's
| | FIRST material_modify_control | SECOND material_modify_control |
| --- | --- | --- |
| Name: | Modify_centiseconds | Modify_milliseconds |
| Parent: | Centiseconds | Milliseconds |
| Material to modify: | signage/clock/clock_centiseconds | signage/clock/clock_milliseconds |
| Material Variable to modify: | $frame | $frame |