Adding Point Entities
From Valve Developer Community
Next, we'll insert some entities. An entity is an object that is used to control some characteristic of the map.
Adding Entities
To place an entity, first pick the Entity Tool from the icon bar on the left side of the Hammer window.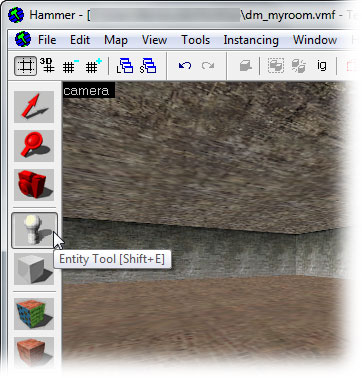 Next, we need to pick which entity to insert. The Object Toolbar in the lower right corner of the Hammer window has a list of possible entities.
Pick the info_player_deathmatch entity from the drop-down list, as shown in this image.
The info_player_start entity is where a player will spawn when joining the game.

Now we need to place the entity in the map. In the 3D View, click the floor of the room, like in the image here.
The info_player_deathmatch entity will be placed at the spot you click.
Players that join the map will spawn at the location of the info_player_deathmatch entity.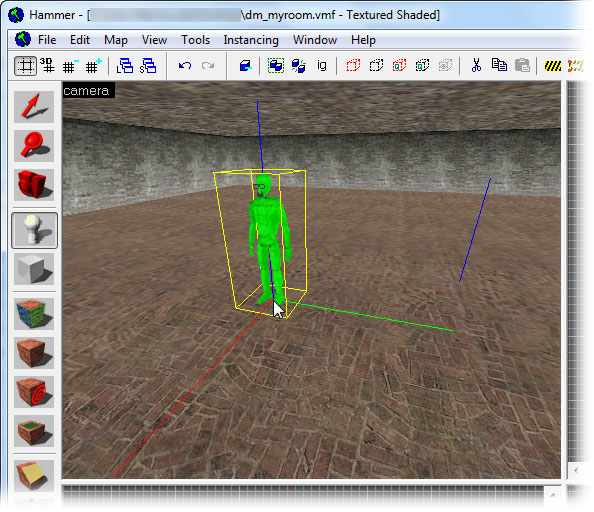 Next, pick the weapon_357 entity from the entity list in the Object Toolbar.
The weapon_357 entity will spawn the .357 magnum weapon at that location in the map.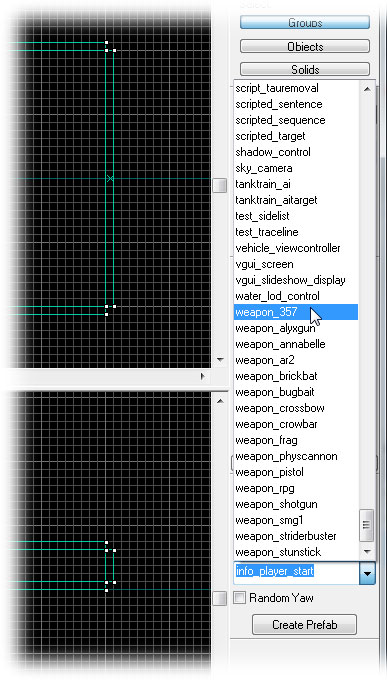 Click in the 3D View to place the weapon_357, just like you did with the info_player_deathmatch.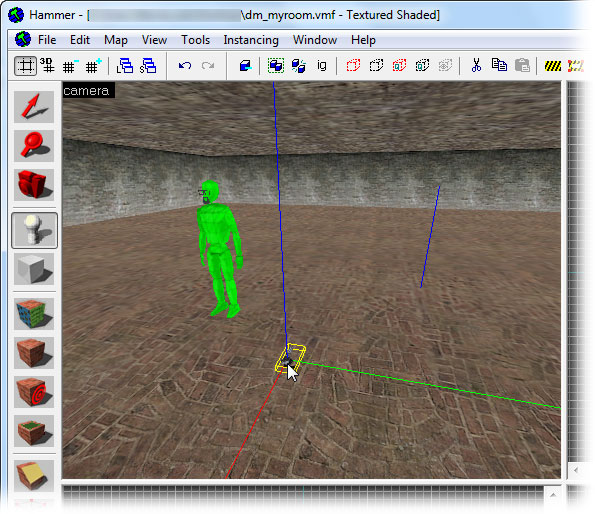 pick the item_ammo_357 entity from the entity list in the Object Toolbar.
This entity is a box of ammo for the .357.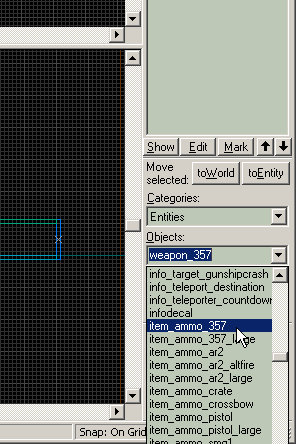 Place the item_ammo_357 next to the weapon_357, as shown.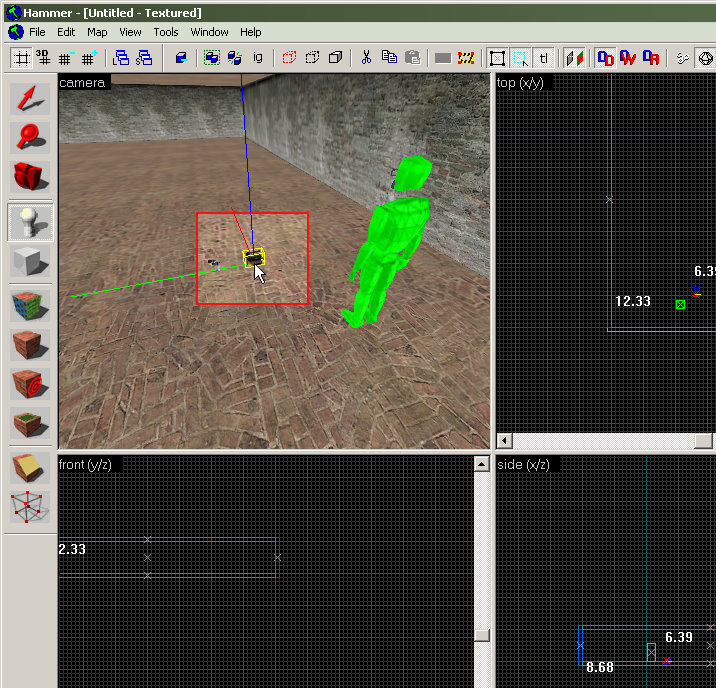 Now onto Adding Light!