$detail:fr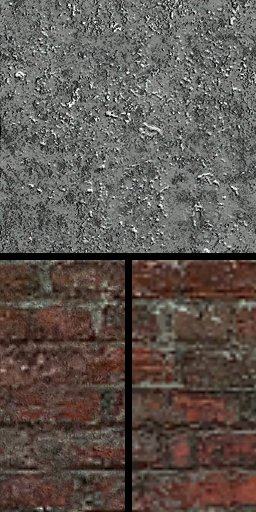 Historique
De près les textures dans un moteur de jeux sont confrontés au même problème, à savoir qu'elles deviennent floues. Une solution consiterai à utiliser des textures très hautes résolutions mais techniquement cette méthode n'ai pas applicable pour des raisons de poids et de performances. Une technique à été trouvé pour palier ce manque de précision : utilisé une autre texture qui se superpose à la première texture, et qui apparaît quand le joueur est proche. Le premire moteur à utilisé cette technique est l'UNREAL ENGINE, sortie en 1999. Il utilisa pour l'époque cette technique de facon très avancé, si bien qu'aucun moteur 8 ans après n'à encore dépasser son avance.
Ces textures de détails sont en niveau de gris.
Syntax
$detail <texture>

Vous aurez probablement à vous servir du paramètre $detailscale.
Additional parameters
$detailscale <float>

Fits the detail texture onto the material the given number of times. Generally around 7 or 8 for a 128px detail texture; default is 4.

$detailblendfactor <normal>

Intensity of the detail's darkening of the albedo. Effectively an $alpha value.

$detailblendmode <bool>

Enable to make the detail texture darken the albedo more.

$detailtint "<RGB matrix>"

Modifies the colour of the detail texture.

$detailframe <int>

The frame to start animated detail texture on. Requires DX9.

$detail_alpha_mask_base_texture <bool?>

To do: Something to do with masking $basetexture with $detail's alpha channel? Requires DX9.
Chemin
Vous trouverez les textures de détails pour Source dans le dossier materials/detail.